E C Glass High School


Class of 1966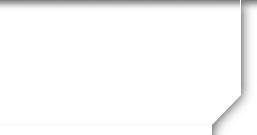 School History
School History
What is now E. C. Glass High School had its beginning in 1871 in two small rooms, one for girls and the other for boys. On October 14, 1874, after many changes in location, the divisions of the school were consolidated.
The first high school building was erected in 1881 on the corner of Court and Eleventh Streets. The facility consisted of five members and the curriculum of five basic subjects. Seventeen years later the high school had an enrollment of about three hundred, with an average number of twenty-five in the graduating class. The facility now had increased to eight members and the course of study had been extended to four years. English was the only required course. During this period, a laboratory was equipped to meet the need for science instruction. Athletic activities, The Critic (now called Menagerie), and the Honor League also had their beginnings at this time.
Growing needs soon made necessary the building of a larger school. The demand was met with a new Lynchburg High School on Park Avenue, occupied in the fall of 1911. In 1913, the first high school commercial department in the state was organized at Lynchburg High School. In 1920, the name, E. C. Glass High School was adopted. The school was named for Edward Christian Glass, Superintendent of Lynchburg Public Schools from 1879 to 1931.
In September 1953, the new E. C. Glass High School building, situated on a site of fifty-seven acres and constructed at a cost of over four and one-half million dollars, opened its doors.
In 1970, the secondary schools in Lynchburg were reorganized as part of the desegregation of the city schools. Ninth and tenth graders in Lynchburg were assigned to Dunbar, and eleventh and twelfth graders were assigned to E. C. Glass. In 1976, secondary schools were reorganized as a second high school in Lynchburg, Heritage, was opened. Both high schools now house grades nine through twelve. In 1980 E. C. Glass entered a six-year renovation program, which extended the life of the facility.
The most recent renovation was started in 2003 and finished in 2006, which included the addition of new classrooms in particular new science classrooms, air-conditioning, auxiliary gym, and renovations to the rest of the facility such as the cafeteria and a new lecture hall. E. C. Glass High School is considered a very modern school by today's standards with the completion of over 25 million dollars in renovation.
Source: http://www.lcsedu.net/schools/ecg/school-information