E C Glass High School


Class of 1966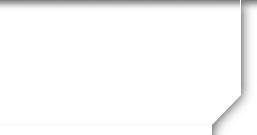 Not a member?
JOIN HERE
Find and click on your name.

WHERE WE LIVE
Who lives where - select from the dropdown to find out.


MISSING CLASSMATES
Know the email address of a missing Classmate? Click here to contact them!
E.C. Glass High School
Lynchburg, VA
_________________________________________
A New Page has been set up for Info Needed from Classmates Please review the list and if you have info on the whereabouts of any of these folks let me know or have them contact me. Here is the link to the page: www.ecglass66.com/Classmate-Info-Needed.htm
_______________________________________________________
We have lost another well liked classmate, Sonny Witt. Sonny was married to another member of our Class, Betty Ray Carey
The obit is here below: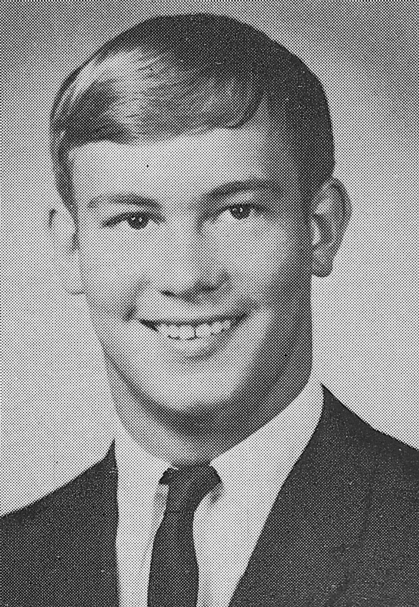 https://diuguidfuneralservice.com/tribute/details/324742/Edward-Witt-Jr/obituary.html#tribute-start
______________________________________________________________________________________________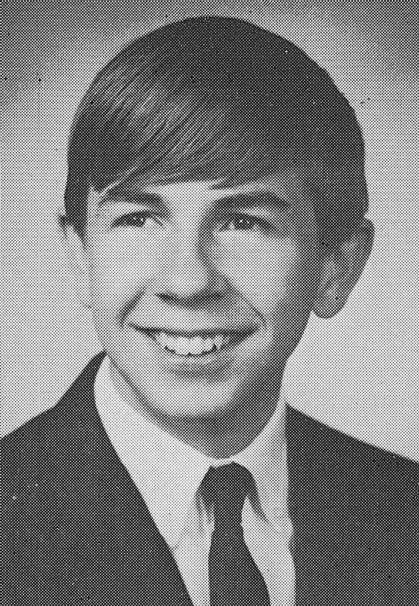 Vincent Hovda has passed away. Grew up on Biltmore Avenue and attended Perrymont Elem. School. More info in the 'In Memory' Section
_______________________________________________________
We recntly lost a classmate and found out some news on another that had passed in the last couple of years: Harry Hill passed away 3/26/23 and Dennis Clements passed away 4/16/22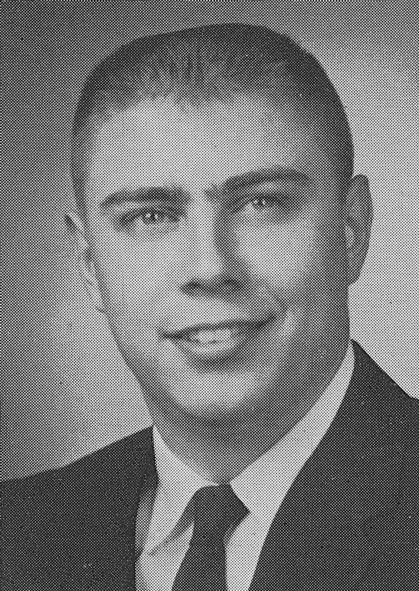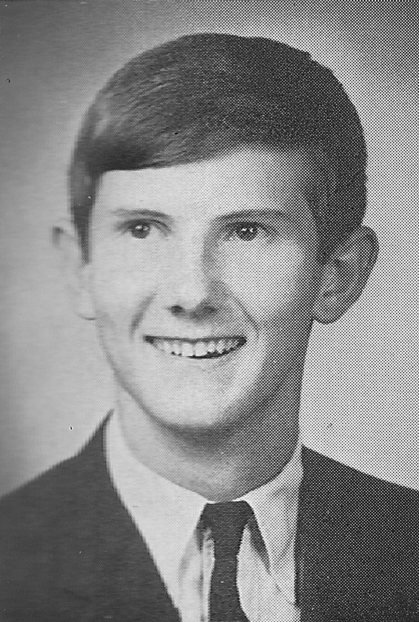 Dennis Clements Harry Hill
Their obits are in the In Memory Section which can be reached by clicking: Here
_______________________________________
Lost a Vet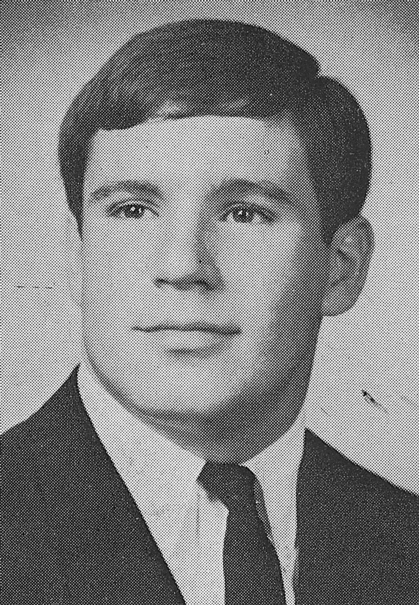 Richard John Salmon....'Rick'
Born: 3-10-1948 Died: 12-28-2021(Pancreatic Cancer)
Rick is survived by his wife of 46 years Judy, 3 children and 6 grandchildren. Also his two brothers, Jerry, 1968 EC Glass graduate, and Thomas now living in Switzerland.
Rick was a graduate of the College of William and Mary and received an MBA from Cornell's Business School. Rick was employed in the Banking Industry.
During his Military career Rick served as a Navy Helicopter Pilot and retired as a Captain in the Navy Reserves.
The Salmon Family moved to Lynchburg from Elmira, NY.
(A special thanks to Keith Fisher and Rick's brother Jerry for furnishing this information)
___________________________________________________________________________
Melinda Nurmi passed away August 1, 2022 in Charlotte, NC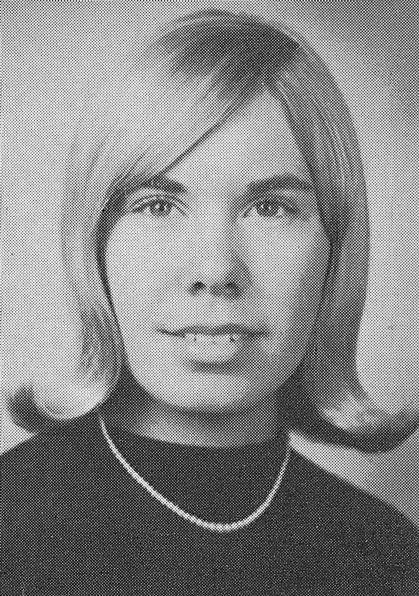 https://obituaries.nationalcremation.com/obituaries/charlotte-nc/melinda-zalecki-10873449
__________________________________________________________________
Bruce Harman passed away in July of 2022 - no obit available at this time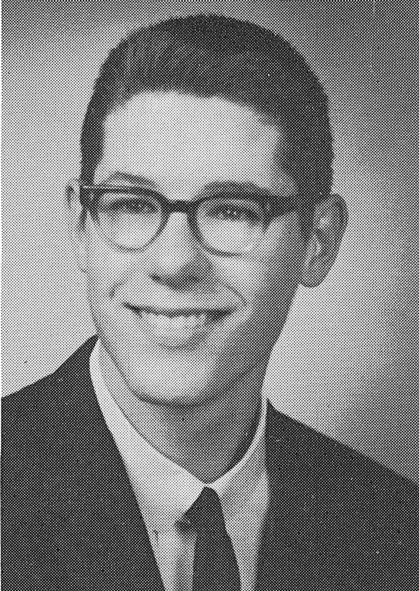 -------------------------------------------------------------------
Faye Hamlett Scott Wells passed away on 10/31/22. Her obit is located here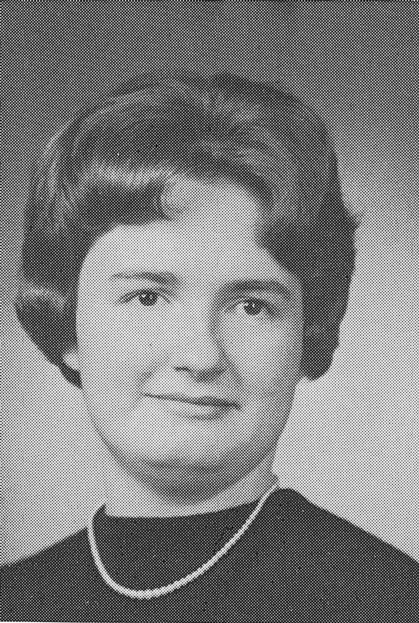 (Thanks to Barbara Worley Cunningham for sending me the information)
--------------------------------------------------------------------------------------------------------------------------------------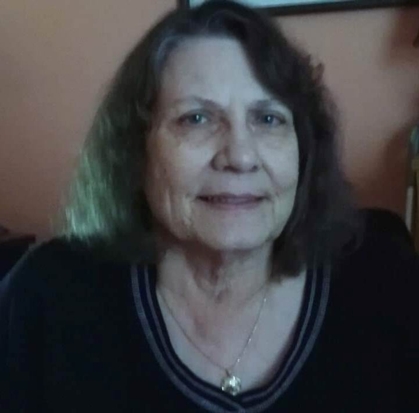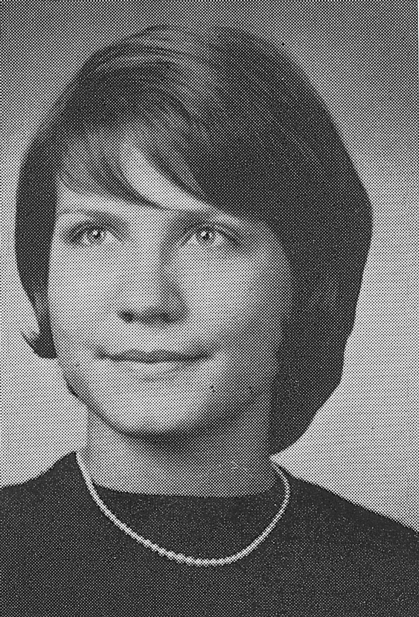 Kathy Jennings Drake passed away Dec 3, 2022. Her obit is in the In Memory section (button to the left)
The Class of 67 recently held a 55th Reunion and had Classmate Preston Lawhorne deliver a talk on his adventures at Glass. He has written three books in regards to his time at Glass. I have added the copy of the talk to our site as it is very poignant to Glass experiences.
Here is the link: www.ecglass66.com/School-Days.htm
or click School Days under the ECG logo at the top of the page'
Comment from Jan Martin Holloran: I saw the note about Preston Lawhorne's books on the Glass website. Just want to say they were wonderful. I read all three in less than a week. I enjoyed them very much. I knew one of his brothers personally back in the day so maybe that had something to do with it. But aside from that, I think anyone would enjoy them. Preston had a way with words and very humorous. I wish he would write another one!
__________________________________________
We have lost another classmate. Michael Friend passed away 9/10/2022 His Obit is in the Memory Section and can be reached by clicking HERE
______________________________________________________________________________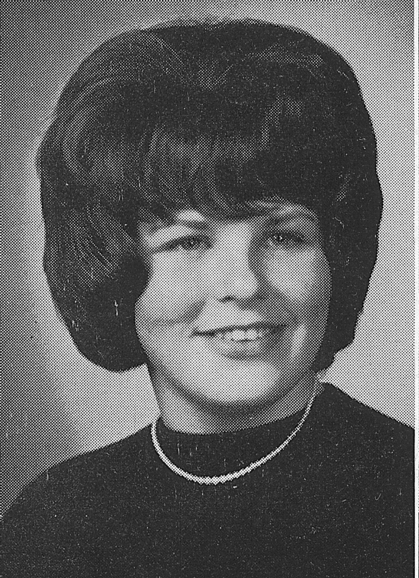 Through some research, found out that Joan Myers (Rosenbrock was married name) passed away in Texas in 2014
__________________________________________
Larry Spencer 1948-2022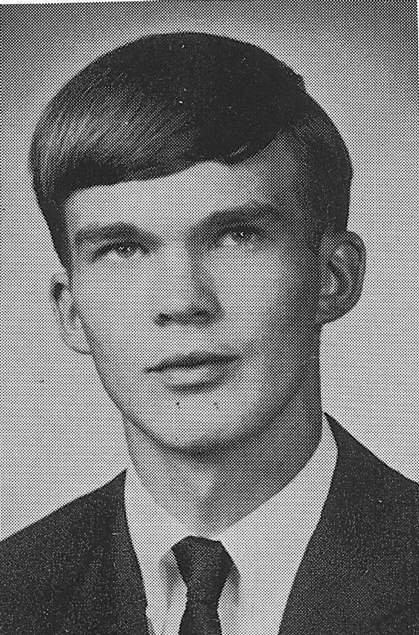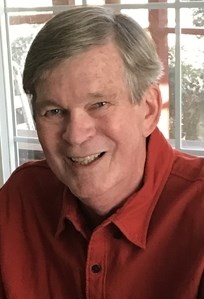 --------------------------------------------------------------------------
Diane Stewart Carrington has passed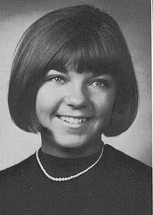 Her Obit is located Here
-----------------------------------------------------------------------------------
Coach Wally Gilbert has passed
His Obit is HERE
______________________________________
We have scheduled our Spring 2022 Golf Outing at Boonsboro CC for May 23rd at 10AM. All skill levels welcome. ladies welcome! Hope to see you then! Please contact me at timshelton1@gmail.com for more info
-----------------------------------------------------------------------
Sad to report another lost classmate has passed away: Sandra Robinson Skinner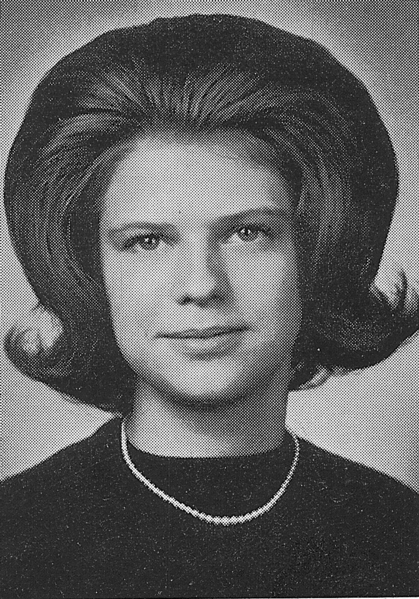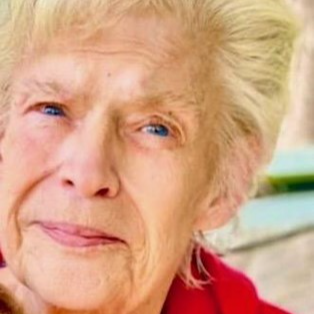 W have lost two classmates lately:
Regina Aultice Steeneck and David Richardson.
Information and Obits can be found in the In Memory section of the website.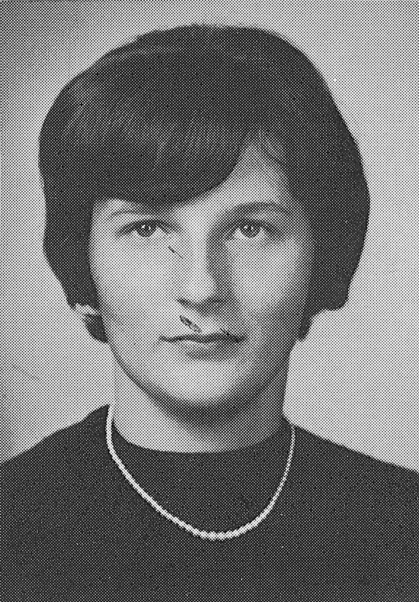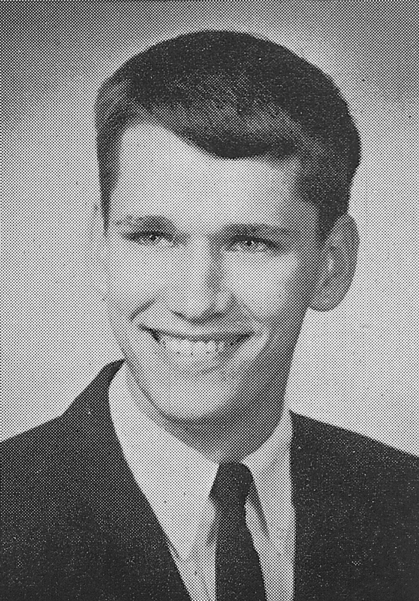 --------------------------------------------------
Ms Shirley McIvor
former educator at E.C.Glass, has passed away.
Her obit can be found By clicking here.
_____________________________
Found out we have lost another Classmate, Henry Daniel Porter, Jr in June of this year. His Obit is in the In Memory Section of the website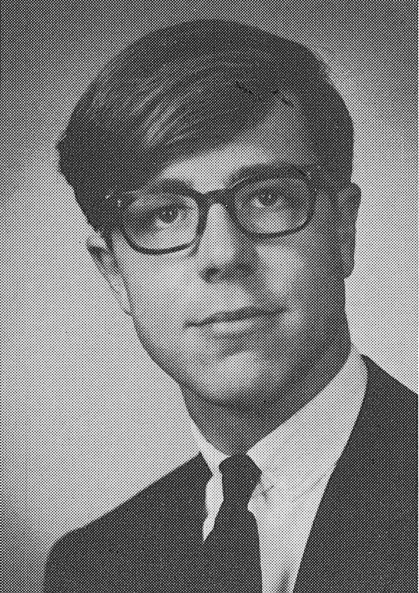 New Obit
https://www.legacy.com/us/obituaries/newsadvance/name/judith-adams-obituary?pid=200231841
Will update this weekend....
We lost another classmate - F. "Hill" Jones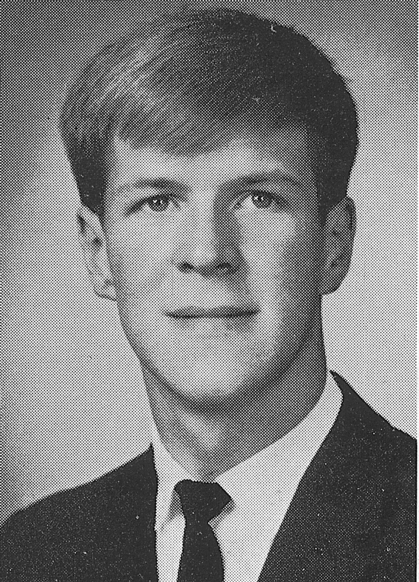 Obituary here: https://www.legacy.com/us/obituaries/newsadvance/name/frank-jones-obituary?pid=199648019
------------------------------------------------------------------------------
Pictures from the Golf Outing held May 17th at Boonsboro Country Club -Group Shot
L to R across the front with John Kidd, Malcolm Sydnor, Philip Ramey, Tom Preble, Rick Saunders, Wayne Harris, 2nd Row Keith Fisher, Herbert Braun, Richard Taylor, Jon Clement Back Row Tom Hodges and Tom Currier. Winners were the foursome of Malcolm, Tom Hodges, Herbert and Rick Saunders. Phil Ramey won the Points prize! Special thanks to Malcolm for making the arrangements.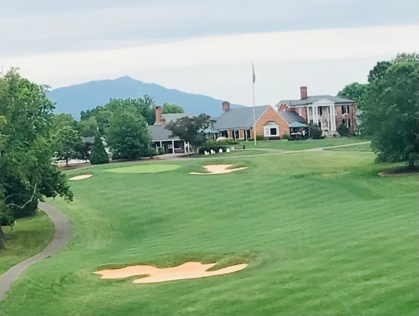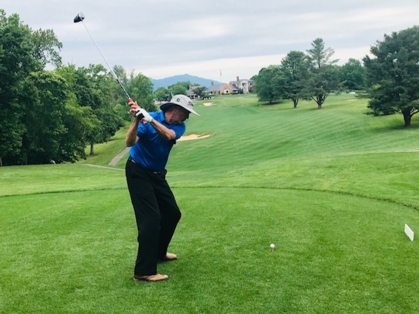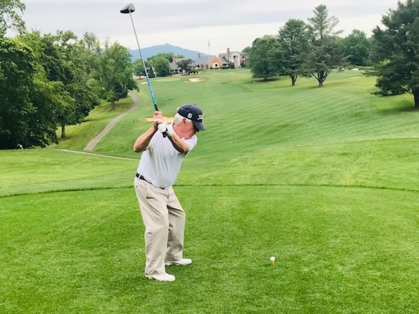 Tobacco Row Mt behind the Boonsboro clubhouse, Tom Hodges and Rick Saunders teeing off
Recently heard of the passing of James Price who taught in the Industrial Arts Department. His Obit can be found here: https://www.legacy.com/us/obituaries/newsadvance/name/james-price-obituary?pid=197783032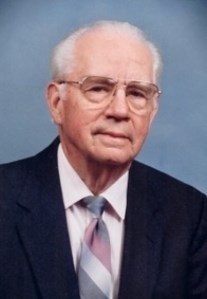 We recently lost two classmates. Their obits are in the In Memory section of the website and a link is on the left side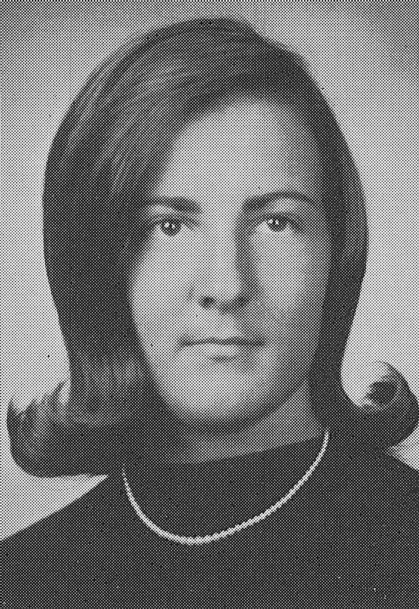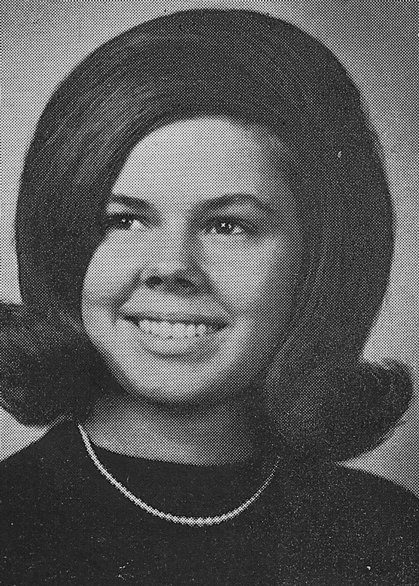 Janice Anderson Wade Brenda Trent Thomas
(Corrected)
March 31, 2021 April 10, 2021
Kenny Elder passed away February 16, 2021. He was married to Pat Harlow, also from our class. More info as available.
Another Obit as of 2/17/21
Brenda Sligh Crawford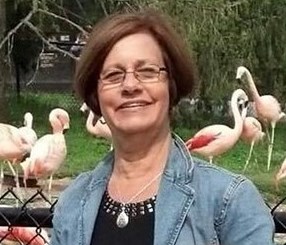 1948-2021
Her Obituary is posted in our Memory Section
We lost another classmate. Obituary is in the In Memory Section
Susan Virginia Douthat (Montgomery)
1948 - 2021
Class of '66 Web Page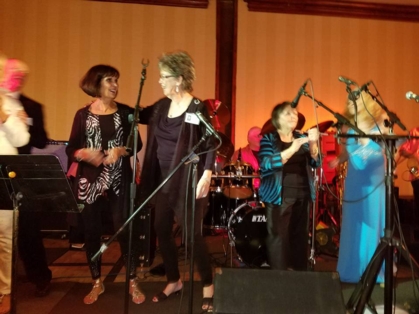 Reunion Scene
Lynchburg Write Up in North Carolina Travel Magazine
A Scavenger Hunt for Lynchburg's Secrets
Uncover four of Lynchburg's most storied destinations, one clue at a time.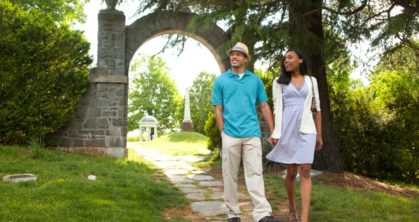 https://www.ourstate.com/a-scavenger-hunt-for-lynchburgs-secrets/
Recently caught up with Mike Brenton (Below) in Duck, NC. Always great to catch up with old friends from Glass (especially overlooking the water) He is doing well, retired and spends some time on the Outer Banks and in the Boston area.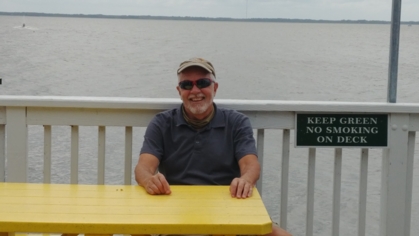 Found out the William Edward Neas (below) had recently passed away. Check the In Memory section for his Obituary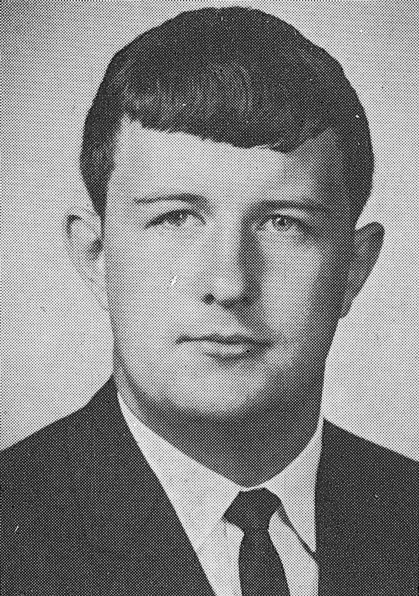 Dennis Peters passed away 8/22/2020. His obit is in the Memory section. Great Guy..Here is an article that appeared in he News & Advance 8/27/2020:
https://newsadvance.com/sports/high-school/longtime-glass-football-coach-and-teacher-dennis-peters-dies/article_57ec700c-09ec-590a-b17f-d5d56e139d11.html#tracking-source=home-top-story-1
Found out we had previously lost three additional classmates in 2016 and 2017 - Bob Redfern, John Thorn, Jr, and Robert Epperson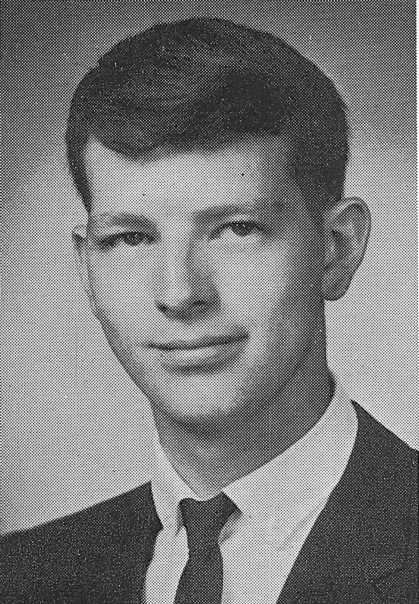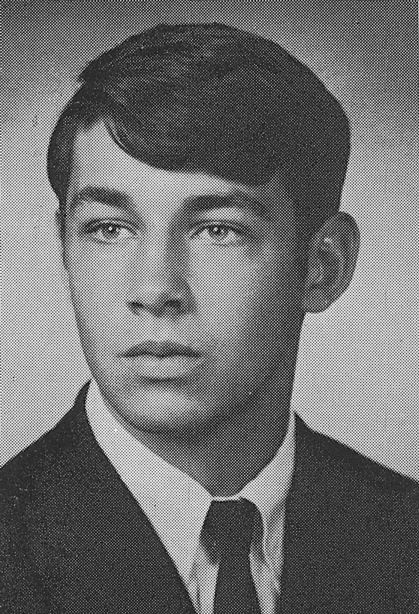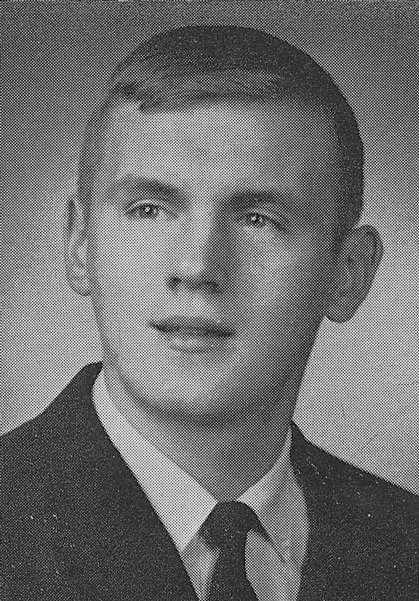 Bob John Robert
Another classmate has passed:


Nancy Rhodes McCummen
We lost two Classmates this week (6/1/2020),
Glenn Harlow
and Jimmy Cyrus .
Check out the Memory Page section for their Obituaries. Our condolences to the families.
A Group of Hilltoppers at lunch 2/20 in Richmond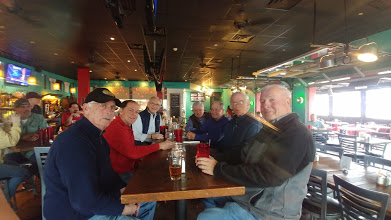 L to R- Tom Preble, Herb Braun, Roger Dawdy, Tim Shelton, Phil Ramey, Charles Trice, Kemper Towler
We have lost another Classmate
Gerry Franklin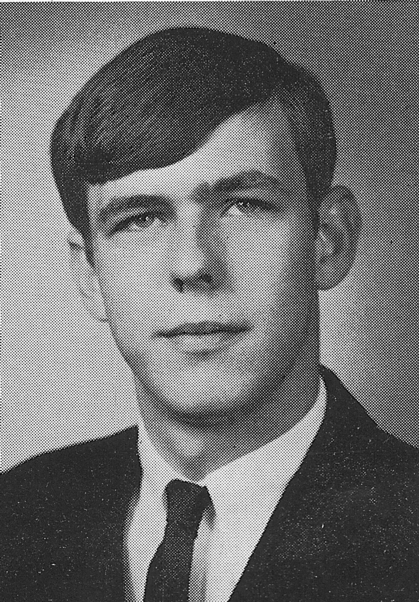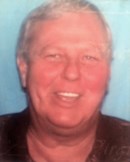 It is with a heavy heart that we share that Gerry passed on Sunday, February 9th, 2020. He was home with Susan, the love of his life, when he transitioned into the next part of his journey. We will celebrate his life on Saturday, February 15 at 1:00 pm at The Wave Church at 2655 Seaboard Road, Virginia Beach, Virginia, 23456. Please join us to honor his larger than life memory. Gerry will be buried in Arlington National Cemetery as a veteran of the United States Air Force. He loved life and had a wonderful laugh. We loved him very much. In lieu of flowers, the family asks that you make a donation to the charity of your choice.
https://www.legacy.com/obituaries/pilotonline/obituary.aspx?n=gerald-grayson-franklin&pid=195362297
Sorry to report that our classmate Janie Wineman Dowdy, wife of Roger Dowdy passed away 12/28/2019
Janie Rae Wineman Dowdy
AUGUST 23, 1947 – DECEMBER 28, 2019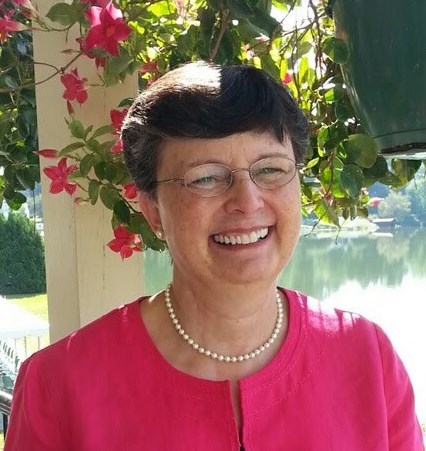 Janie Rae Wineman Dowdy died on Saturday, December 28, 2019. Born in Pittsburgh, Pa., on August 23, 1947, she was the daughter of Walter Ray Wineman and Elizabeth Nell Shaw Wineman. As an infant, Janie moved with her family to Lynchburg, Va. She grew up in Lynchburg, graduating from Lynchburg College (now University of Lynchburg). In high school she met Roger, the love of her life. They were married for 49 years. Janie's career was spent as a non-profit administrator, development officer and customer relations professional. She served the American Heart Association for nearly 28 years and retired from the Virginia Institute of Pastoral Care (VIPCare, Richmond VA) in 2014. Roger and Janie moved from Lynchburg to Richmond in 1999. They shared a beloved mountain cabin and community at Lake Junaluska, North Carolina.
Janie is survived by her husband, Rev. Roger Clay Dowdy and their daughter, Kristen Dowdy Seibert (Matt), all of Richmond; and a sister, Ann Wineman Hamm Gall of Charlottesville. A Celebration of Life will be held at River Road United Methodist Church, Richmond, later in January. Inurnment at the Lake Junaluska Columbarium will be at a future date.
In recognition of Janie's faith, passion for gardening and love of Lake Junaluska, those wishing to make a gift of remembrance may consider The Lake Junaluska Assembly Biblical Garden, PO Box 67, Lake Junaluska. NC 28745, or The Cedarfield Resident Garden Fund (payable to Community Enrichment Fund), 2300 Cedarfield Pkwy, Richmond, VA 23233.
Golf Outing Oct 1, 2019 At Falling River CC in Appomattox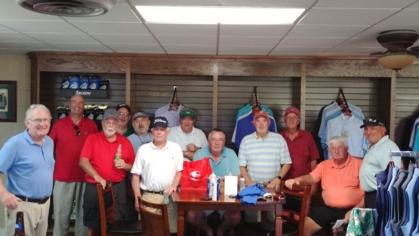 L to R - John Kidd, Tom Hodges, Tom Currier, Ricky Taylor, Joe Lloyd, Rick Saunders, Tim Shelton, Jon Clement, Malcolm Sydnor, Tom Preble, Rodney Burchette, Bob Blake (friend of Rodney's)
David Wilks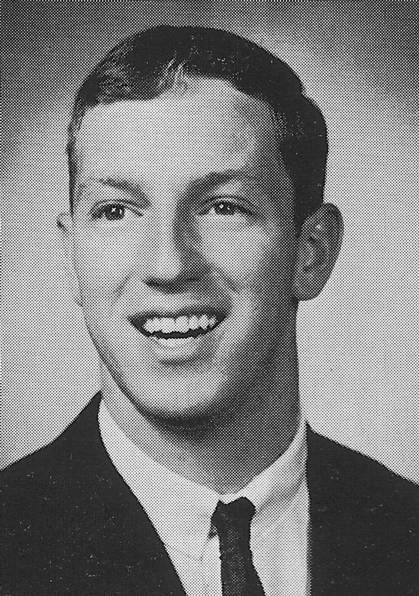 t
Have been Notified that David Wilks has passed away. David was a really nice guy in High School and married his HS Sweeheart Carolyn Ranson, also a member of our class. You can read his obit here:
https://diuguidfuneralservice.com/tribute/details/141150/David-Wilks/obituary.html#tribute-start
Recent Golf Outing at London Downs, June 2019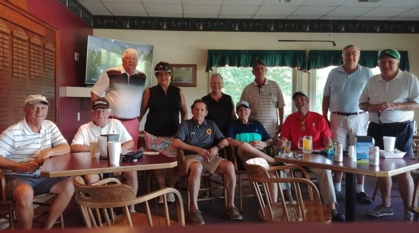 Class of '66 Get Together Pictures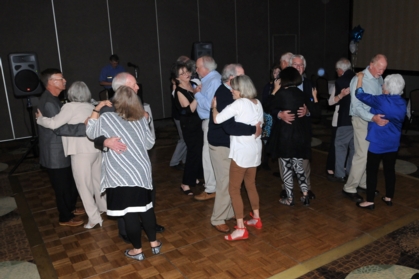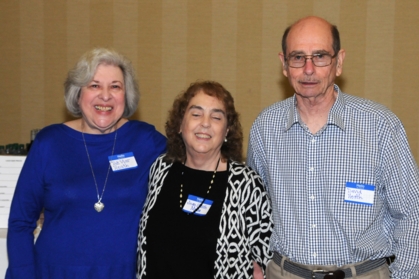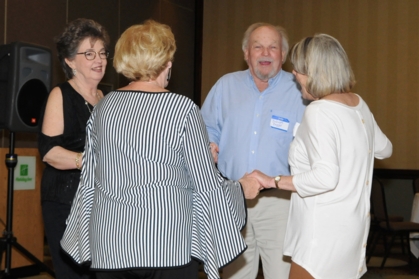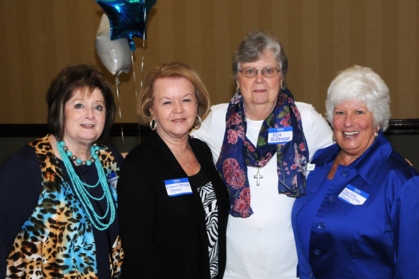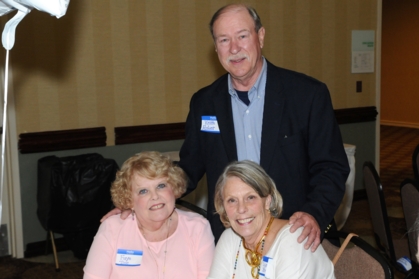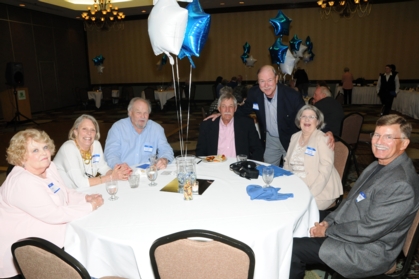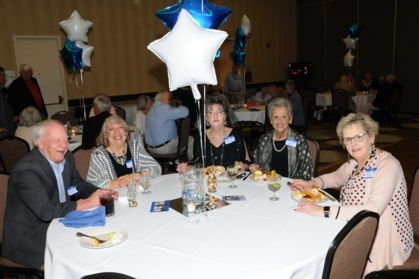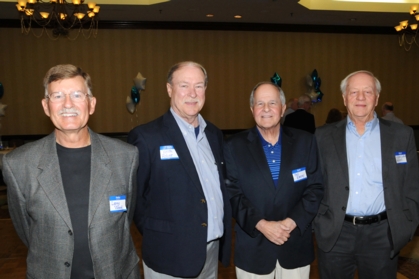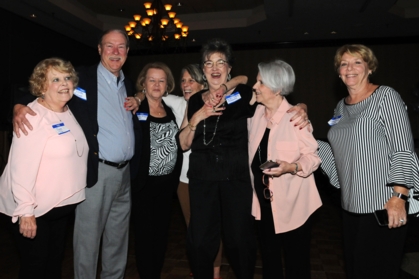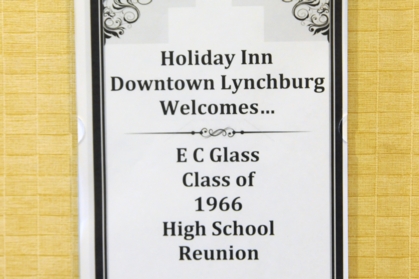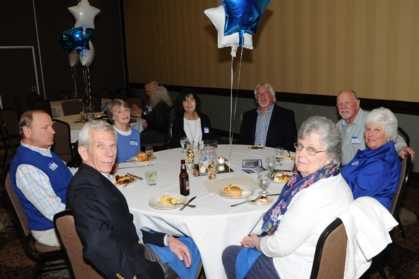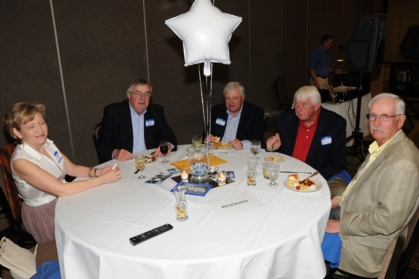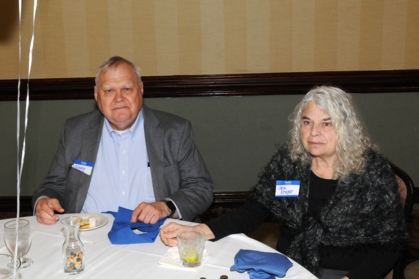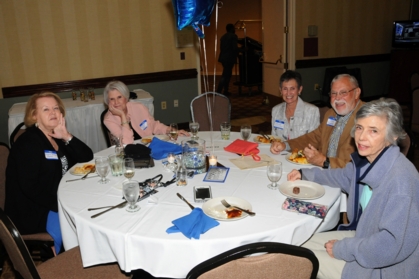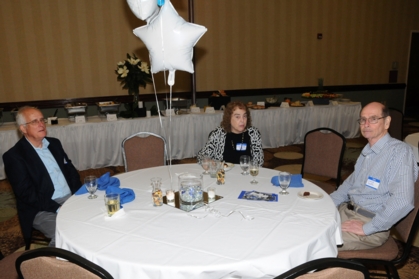 Golf Outing Scheduled for June 13th at London Downs. Come join us! Let me know if you want to play!
Another Classmate has passed on, Lynn Samuels died at her home Feb 18th in Stone Mountain, GA from cancer.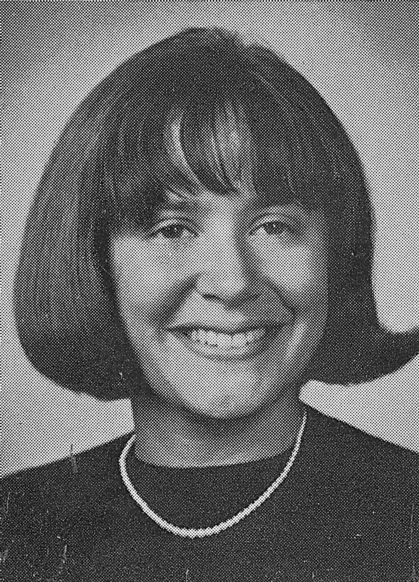 Wish to inform you of the recent passing of our Classmate Peggy Edmondson Elder who passed away 3/13/19. In Memory Page has been updated. Pictures are her Senior Class photo and from the 50th Reunion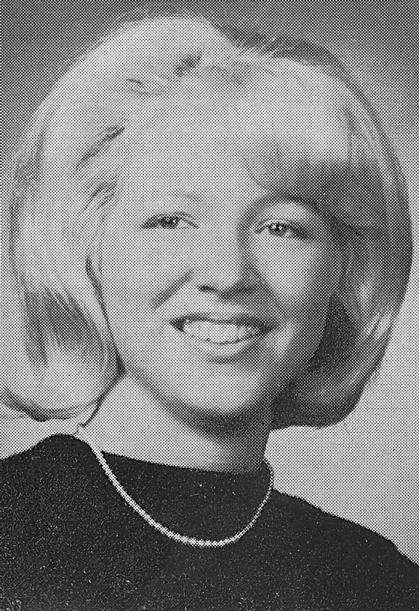 Another Obit
I had previously posted this on the Facebook site but thought it also appropriate to post here. I did not find out about this until recently but . .we had lost another Classmate. Kathy Jordan (Beat) passed away 2/2/2018 while living in California. Sorry I do not have further information.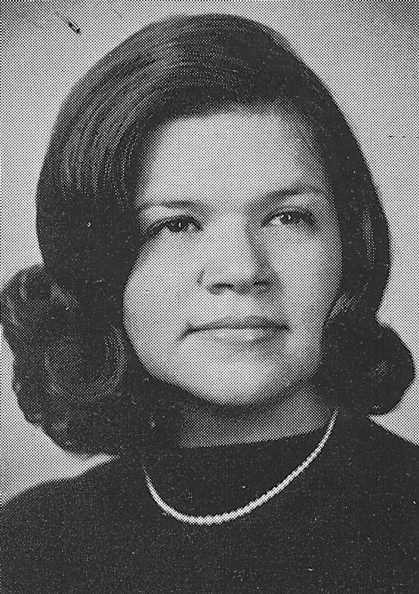 OBIT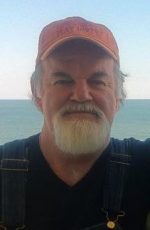 Ted Crawley, 74, peacefully passed away at his home in Lynchburg on November 6, 2018 surrounded by his favorite girls – wife of 44 years Judy Crawley, and daughters Joni Crawley Zimmerman and Christina Crawley. He was a doting grandfather to his only grandchild, Bryce Zimmerman, and his many grand-dogs and grand-cats. He is also survived by his many friends and family, including his close friend, Scott Wood.
A Celebration of Life will be held at a close family friend's home on what would have been his 75th birthday, Wednesday November 14, 2018 from 6-8pm at 108 Kenwood Place in Lynchburg.
The family suggests memorial contributions be sent to Lynchburg Humane Society.
Tharp Funeral Home & Crematory, Lynchburg, is assisting the family.
Golf Outing Today at Boonsboro!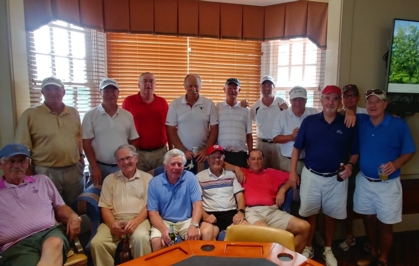 Great Day on the Boonsboro CC golf course today with EC Glass Classmates from 1966. Had 16 players today. Picture below shows 15 as Larry Wood had to leave early. Those that played included Dewey Oakes, Wayne Harris, Keith Fisher, Tim Shelton, Malcolm Sydnor, Phil Ramey, Wayne Smoot, Rich Saunders, Herb Braun, Hill McDaniel, Tom Preble, Bobby Brown, Tom Hodges, John Kidd and Jon Clement.. The Team of Bobby Brown, Herbert Braun​. Wayne Smoot​, and Tom Hodges placed first. Bobby also won for most points and Dewey was 2nd. Jim Green and Ed George were unable to play but came by to wish us well. Great to see old friends and classmates. We had a great time and hope those of you that have not played or could no play this time will join us at our next outing. Special thanks to Malcolm Sydnor​ for the arrangements and setting this up!
Your Tax Dollars at Work- Reunion Committee Planning Mini-Reunion for Spring 2019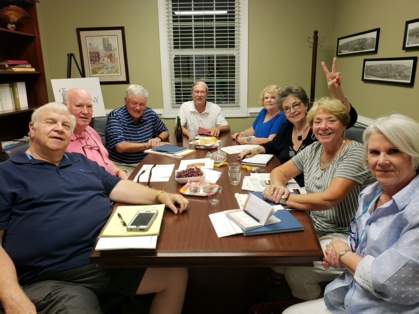 Planning is underway for the Mini-Reunion of the Class of 1966. Here we see Frank Daughtrey, Sonny Witt, Tim Shelton, Keith Fisher, Faye Tice, playful Sandra Coffey McDaniel, Dianne Pollard Johnston, and Betty Carey Witt covering the initial stages of the planning process. Donna Bragg Myers was in attendence but did not want to be seen with these suspects.
All information is tentative at this point but we are shooting for either April 6 or 27 at this point. Hors D'oeuvres, a DeeJay, Cash Bar, good friends and a chance to feel 18 again! We will keep you posted!
________________________________________________________________
Roberta Cooper Logwood and Mary Janet Blencowe Murray recently got together for a recent Saturday. Roberta allowed me to share this wonderful picture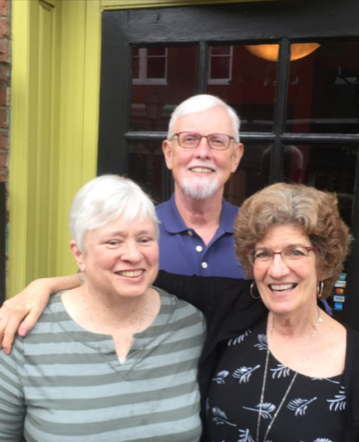 Roberta stated -"Ken and I spent a wonderful part of Saturday with Bean (Mary Janet Blencowe) and Paul Murray." She said "And yes, it was a delicious visit. Bean's simply the best woman ever, and her Paul - a Prince. My admiration and delight deepened by the minute."
It sure is a treasure to get to see old friends and renew those friendships as we get a 'tad' older.
Wistar Heald recently passed. His obit is here:
http://www.newsadvance.com/obituaries/heald-iii-wistar-morris/article_ee2bf7f2-4ce7-5370-aca2-0a0b82b6e5d6.html
Mini-Reunion
Please fill out the below information request so we can make sure your information is up to date and the questionaire on a "Mini-Reunion" We want to gauge your interest in a get together in Lynchburg this Fall or next Spring. Any suggestions for a site would be encouraged (The Virginian Hotel?) We are not getting any younger which I am sure you know!
Tom Shelton recently passed away. His Obit is in the Memory Section
Kemper Towler was recently named to Mills Godwin HS (Henrico County, VA) Athletic Hall of Fame for his Coaching of the Cross Country teams
In that vein we should note that Keith Fisher is a Member of the Ferrum College Sports Hall of Fame - see the link below:
http://www.ferrumpanthers.com/hof.aspx?hof=104&path=&kiosk=
Please let me know of any other signifcant achievements
Mr Shenk's Obit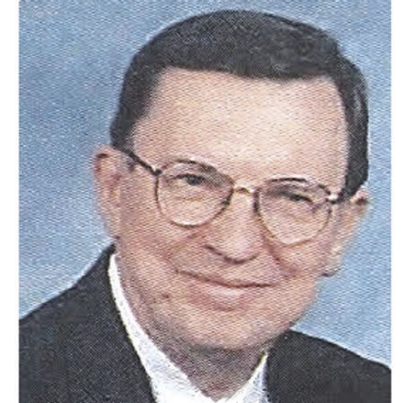 http://www.newsadvance.com/obituaries/shenk-william-stephen/article_adc0c0ab-b875-5368-a5ca-5e59d54047ea.html
Coach Sherrill Obit:
http://www.insidenova.com/obituaries/bobby-bob-franklin-sherrill/article_024e5578-7eed-11e7-8391-8730d85b4e98.html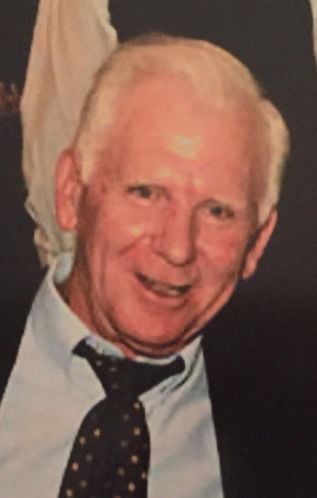 The following photos are courtesy of the Lynchburg News and Advance: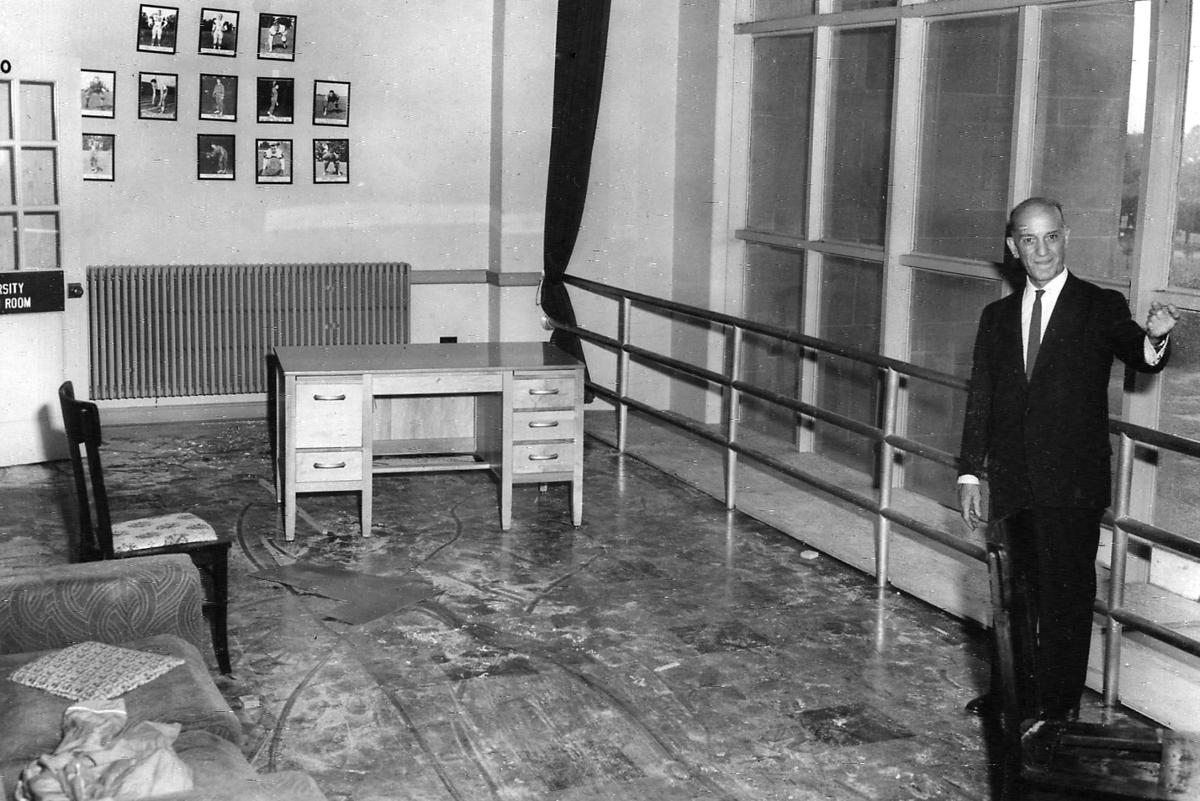 Mr McCue showing where Classrooms were being created - think this is Sally Cupp's Home Room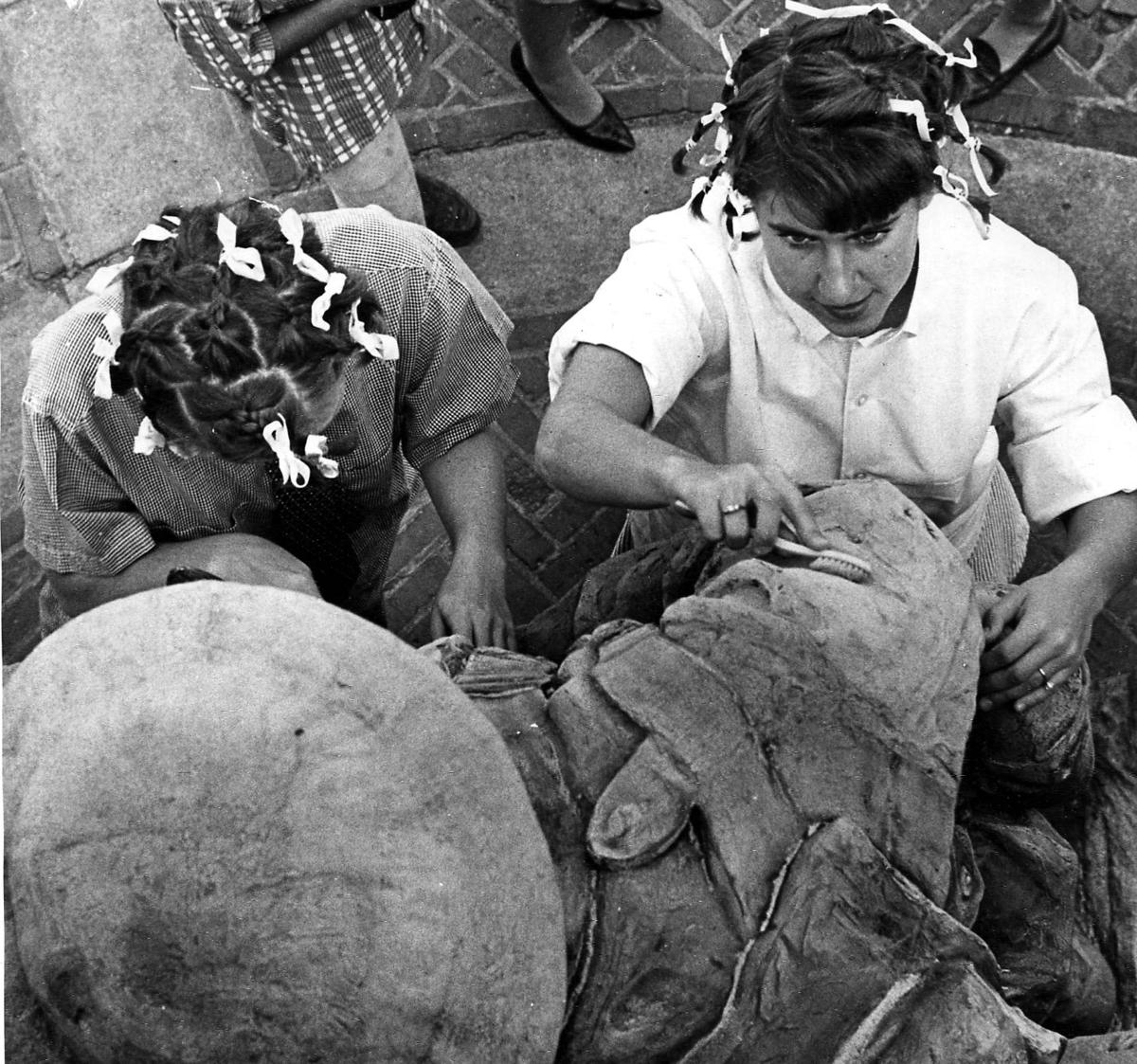 Betty Jo Dewitt and Carolyn Weiss cleaning the 'Doughboy' statue with toothbrushs for Soroity pledge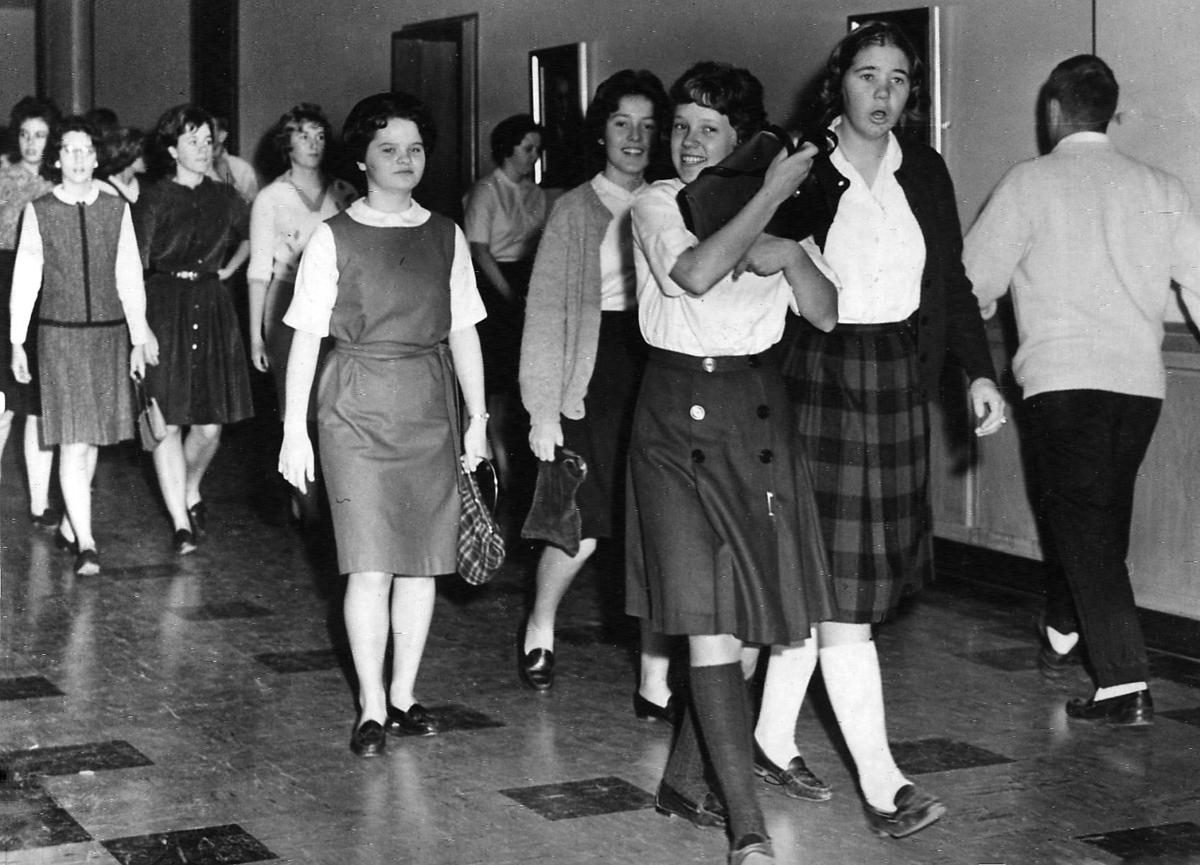 Coming back to class in 1963 from the Bomb threats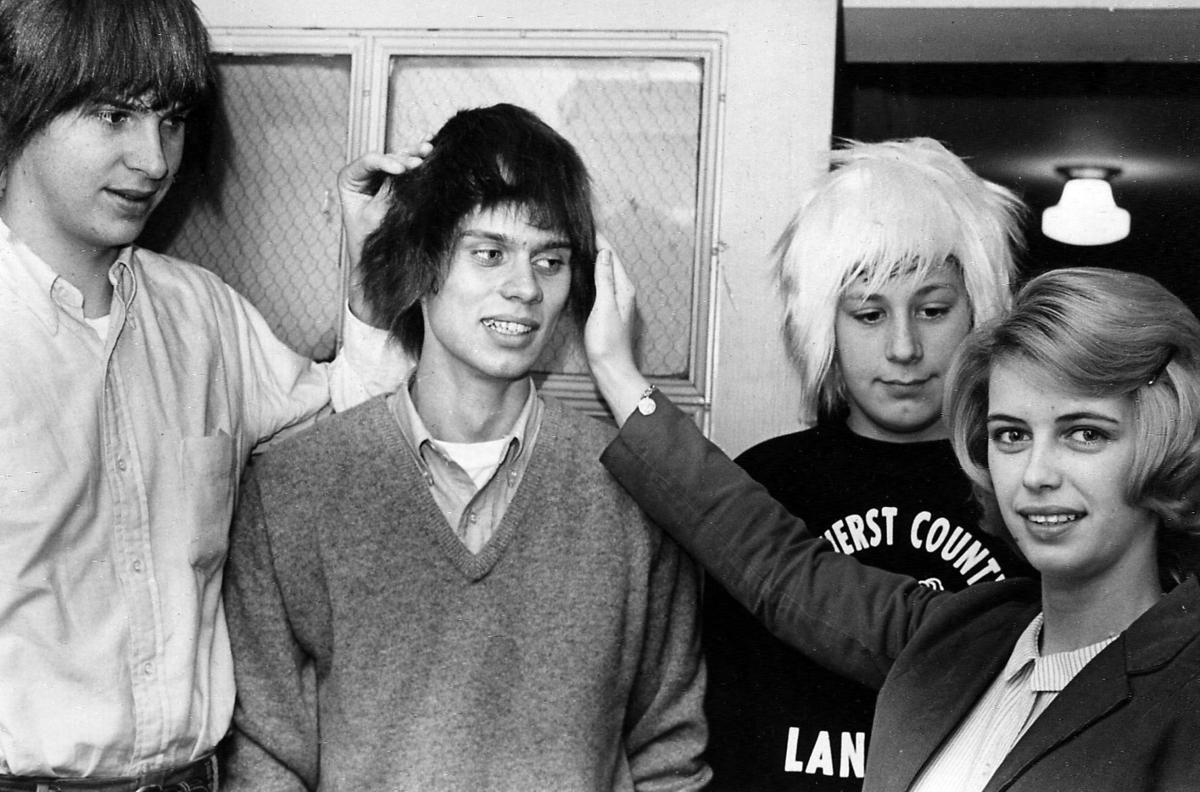 Lem McCraw and others catch Beatle fever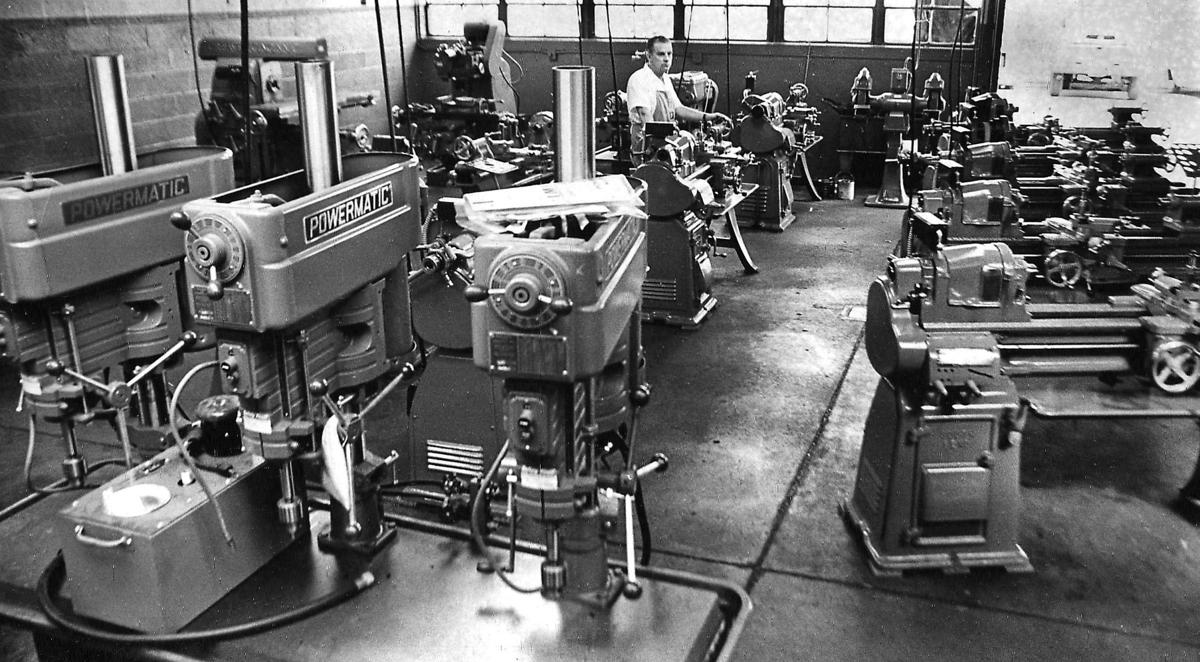 Industrial Arts instructor Jim Price with new shop equipment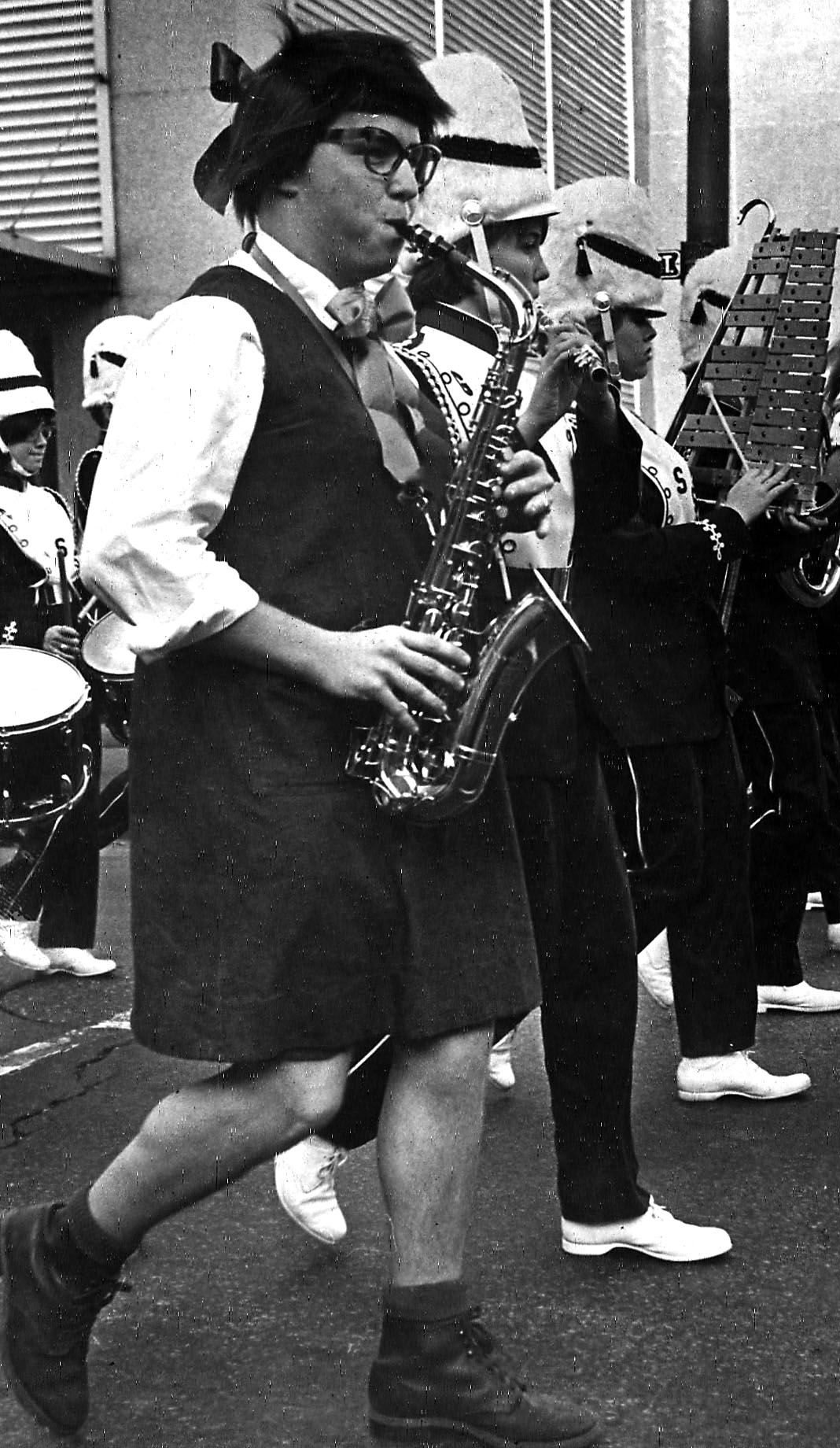 John Conner marching in the Senior Day Parade
Here is the link to all the pictures from EC Glass prior to 1970 from the Lynchburg News and Advance Archives. Take a moment to take a look;
CLICK HERE or copy and paste this link: http://www.newsadvance.com/news/local/from-the-archives-e-c-glass-high-school-the-early/collection_f3e30a9c-f396-11e6-9c5d-039a0eb50bf9.html
Be sure to keep your profile updated!
From Parade Magazine 12/25/2016:
Why is it that our high school experiences occupy such a prominent place in our memories?
—Amy Coldwell, Chicago, Illinois
During high school, we develop the most vigorous adult bodies we will ever have. At the same time, we possess the least amount of sense we will ever have. This combination produces many memorable moments! Marilyn Vos Savant
Be Sure to visit the Reunion Picture Galleries: Click Here
Beacon of Hope Scholarship Fund Update!
Thanks to everyone that made a donation! More information can be found about Beacon of Hope by clicking on the Beacon of Hope Button on the left side of this page and reading Keith Fisher's letter explaining this worthy cause. Additional donations are welcome! Thanks to Keith Fisher for Chairing this cause!
Reunion Follow Up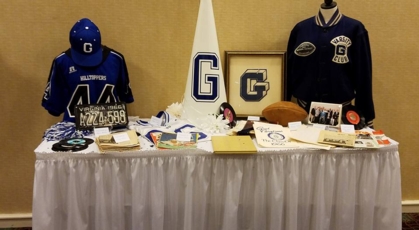 Thanks to all of you that attended the 50th reunion! What a fun time, so good to reconnect!
Lots of New Reunion Photos in the Photo Section!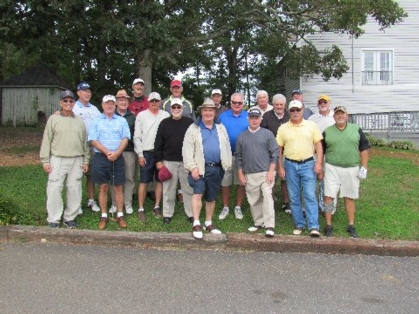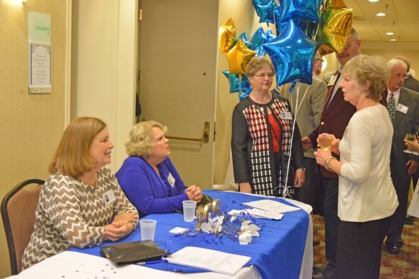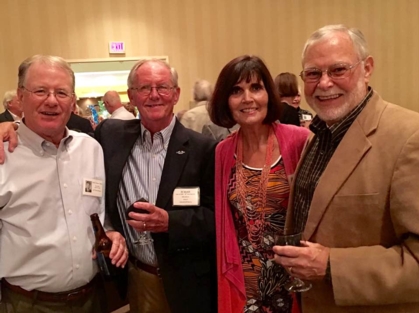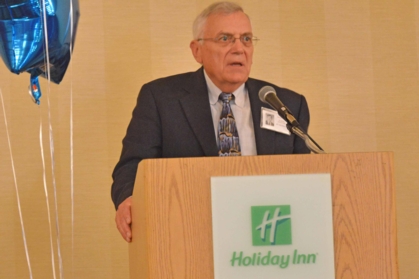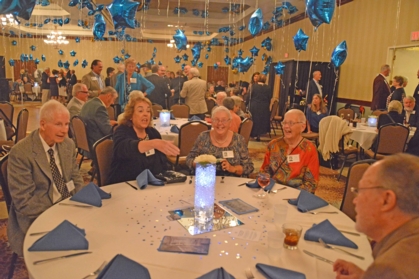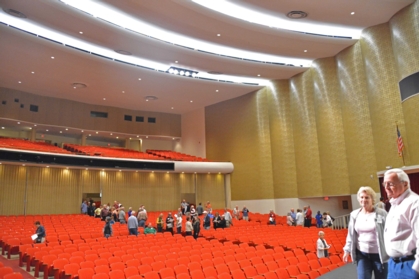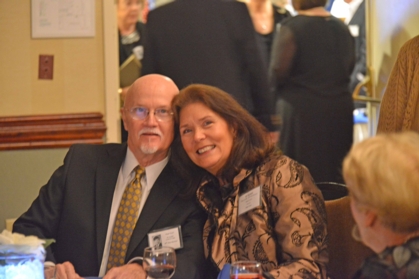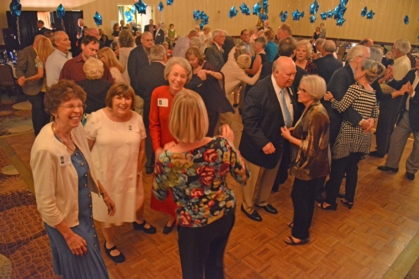 Please share the fun with those that could not attend by posting your Reunion Photos in the Photos Section (second Button down on the left)
Your attendance was what made the Reunion a success!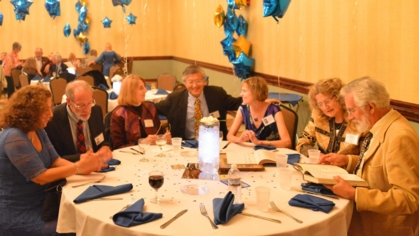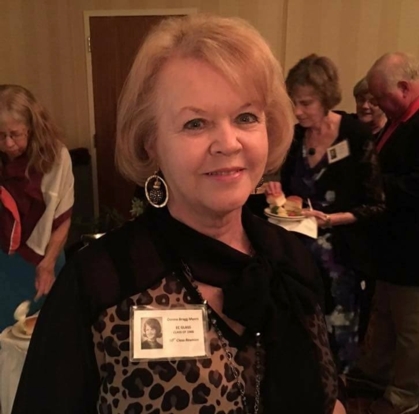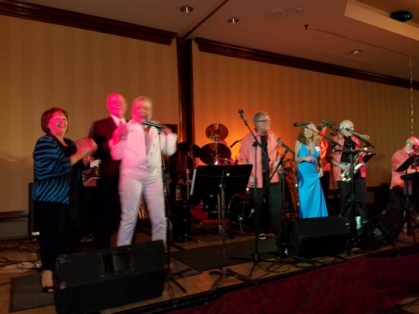 Letter from David Sutor:
ATTN: TIM SHELTON
REUNION COMMITTEE
E C GLASS HIGH SCHOOL
Dear Tim:
I am very sorry to have to send my regrets in that I am unable to attend our Class Reunion. I had sincerely wanted to come and see everyone, but as the time drew nearer, I could not rearrange my schedule in order to attend.
When I was in Lynchburg in May visiting family, I stopped by E C Glass one afternoon and asked the front desk if it was permissible for me to look around. I had never set foot in our Alma Mater since our graduation day.
The staff was very nice and allowed me to roam around. People often say that, when one revisits a location from their youth which seemed large back then, that they are surprised at how small it is today. To my pleasant surprise, this was not the case with E C Glass. It is a vast, monumental complex, and I was tremendously impressed. In fact, I have seen other high schools in other cities, and none of them have ever compared with the sheer size, character, and reputation of E C Glass High School.
Many memories returned as I walked the halls, our beautiful auditorium, the impressive library, and the extraordinary additions to the Athletic Department.
But, of course, the "school" in my memory is actually all of us. Is my memory correct that ours was the largest graduating class in the history of E C Glass High School? We were the peak of the baby boom. I am very proud of our class and how our numbers have scattered around the world, with many successes, and exemplifying the good character of our great school.
Again, I am so sorry that I cannot meet with you all, but I know that we will be doing this again, perhaps in five years. Thank you very much, Tim, for having produced this great Reunion, and I am certain that all of you who do attend will have a wonderful time. Myolder brother, Tommy, was extremely impressed with his Reunion two years ago. Meeting with his classmates from Glass was extraordinary.
I request that, if you have any involvement in planning a future Reunion, you please let me know, and I will do everything possible to be there with you all.
My sincerest wishes of great success to you all. What a crowd.
David Sutor
---
Hall of Fame Classmates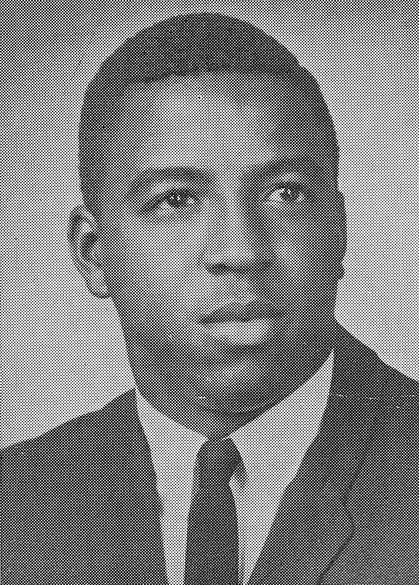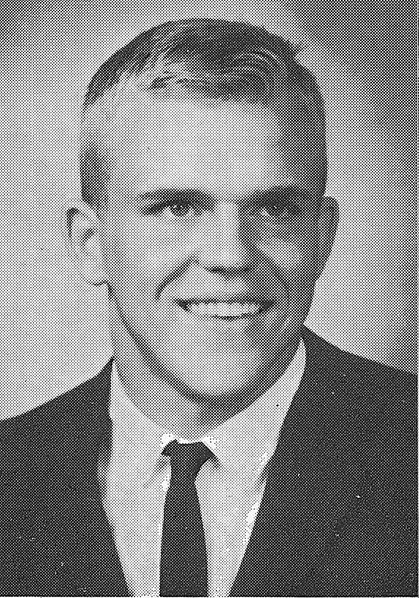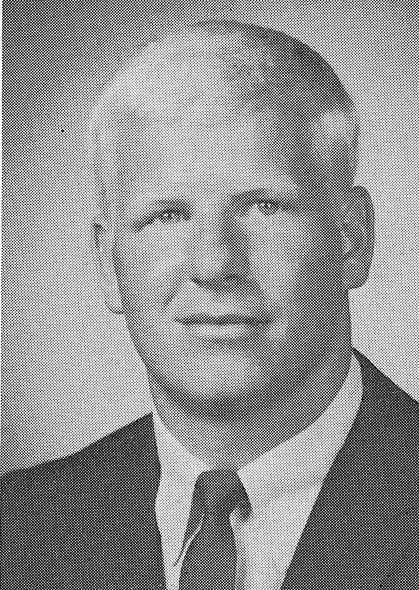 Three Members of our Class of '66 have been inducted into the EC Glass HS Athletic Hall of Fame. L to R - Carl Crennel, Ed George, Jimmy Green
Post pictures of Your Grandchildren Here.
Sign up and sign in, edit your information. Click on the "First Time Visitors" button in the left column for more information.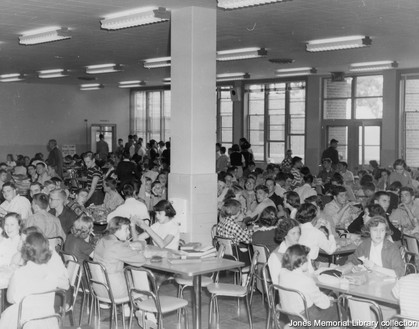 Cafeteria Time at EC Glass
Thanks to Kipp Teague and Jones Memorial Library
See additional Photos in the Photo Gallery
Senior Last Will and Testaments (Click Here) Thanks to Keith Fisher for supplying the information!

Lynchburg City Stadium
Home of the Hilltoppers >>
Photos:

Click on the Photo High School Times and when the page opens you can click at the bottom of the Page to add photos to the Photo Gallery

.

Lets see those pictures!

.
Obituaries: When available Obits have been added when found in the search for classmates. If anyone has a copy or a link to a classmate obit please remit to the website. Thanks!