E C Glass High School


Class of 1966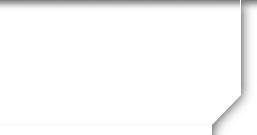 In Memory
Jo Rudder (Martin)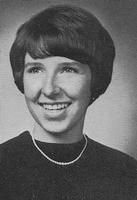 Jo Ann Rudder Martin

February 1, 1948 - October 7, 2021

Jo Ann Rudder Martin, 73, of Lynchburg, passed away on Thursday, October 7, 2021. She was preceded in death by her father, John Calvin Rudder; mother, Betty Toler Blackstock; and stepfather, Dee Duvoy Blackstock Sr.

Jo Ann graduated from E.C. Glass High School in 1966, Lynchburg General School of Nursing in 1969 with a RN degree, Medical College of Virginia in 1999 with a Bachelors degree in Nursing and University of Virginia in 2004 with a Masters of Science in Nursing and Nurse Practitioner degree. She worked as a head nurse in the coronary care unit at Virginia Baptist Hospital and Lynchburg General Hospital. Jo Ann was also an early member of the cardiac catherization lab team at Centra Lynchburg General Hospital. She retired from Centra Lynchburg General Hospital after 30+ years. Jo Ann started her career as a Nurse Practitioner at Lynchburg Nephrology-Dialysis Center and later retired from Lynchburg Veterans Administration Clinic (CBOC) as a Nurse Practitioner.

Jo Ann loved knitting, photography, bird watching, traveling, watching Jeopardy and mostly spending time with family. Jo Ann and Ken enjoyed documenting pioneer graveyards.

Surviving are her fiancé, Kenneth Chappelle; children, Paul Martin (Juanita) and Amy Forbes (Wayne); brother and devoted caregiver, Dee Duvoy Blackstock Jr.; grandchildren, Whitney, Abigail and Katerina Martin, Trescella Shaffer and Emmalee Forbes; and great-grandson, Jack Toler Burns.
A Memorial Service will be held at 1 p.m. on Saturday, October 16, 2021, at Grace Memorial Episcopal Church, 1021 New Hampshire Avenue, Lynchburg, VA 24502.

Please social distance and wear a mask.

In lieu of flowers, donations may be made to Lynchburg Humane Society, 1211 Old Graves Mill Road, Lynchburg, VA, 24502.

Arrangements are being handled by Updike Funeral Home & Cremation Service, Bedford.
A Memorial Service will be held at 1 p.m. on Saturday, October 16, 2021, at Grace Memorial
https://www.legacy.com/us/obituaries/newsadvance/name/jo-ann-martin-obituary?id=29897626