E C Glass High School


Class of 1966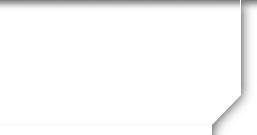 In Memory
Diane Stewart (Carrington)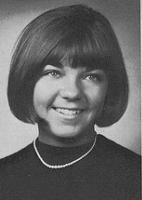 Diane Stewart Carrington

April 22, 1948 - April 25, 2022

"My Girl" Diane Stewart Carrington, of Lynchburg, passed away on Monday, April 25, 2022. She was 74.

Born on April 22, 1948 in Baldwin, N.Y. to Bonnie M. Stewart and the late George T. Stewart III, Diane was preceded in death by her father, George, and her father and mother-in-law, Fred W. and Page N. Carrington, all of Lynchburg.

Diane is survived by her mother, Bonnie, her loving husband, Fred W (Rick) Carrington III, and their children, Paul W. Carrington, John S. Carrington, John's wife, Lauren and their daughters, Page and Elizabeth, and Leigh A. Carrington (Diane's only daughter and her "Sunshine'), all of Lynchburg. She is also survived by a thoughtful and loving sister, Susan S. Dupuis, of Lynchburg, and her daughter, Taylor E. Hensel, her husband, PK and their children, Fin and Tabitha, of Carrboro, N.C.

She was an alumna of St. Andrew's Presbyterian College (now St. Andrews University) and a devout member of First Presbyterian Church of Lynchburg.

For over 40 years, Diane and Rick owned and operated Gallery 720. Together, they custom framed most of Lynchburg's precious memories and beautiful works of art. Their work now adorns the walls of countless homes in our community for generations to enjoy. Diane loved to fill the shop with "neat stuff" and create dramatic Christmas window displays using her magical touch and creativity.

Diane was smart, kind, patriotic, artistically talented, and very spiritual. Rick and Diane were married for 52 years, and the wedding vows they shared included Corinthians 13.4, "Love is patient and kind, never jealous, boastful, proud, or rude" which sums up "My Girl".

Every family member, along with close friends were cherished by Diane. She selflessly loved and cared for every single relationship she had, and now we lay her gentle heart and soul to be where it belongs, in Paradise with her Lord and Savior.

Funeral arrangements will be announced at a later date.

In lieu of flowers, please consider a donation to the American Lung Association at action.lung.org.
https://www.legacy.com/us/obituaries/newsadvance/name/diane-carrington-obituary?id=34742652