E C Glass High School


Class of 1966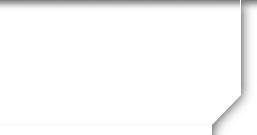 In Memory
Larry Spencer VIEW PROFILE
Larry Franklin Spencer

June 22, 1948 - May 23, 2022

Larry Franklin Spencer, age 73, of Beaverdam, Va., passed away on Monday, May 23, 2022, at his home surrounded by family and friends. Larry was born on June 22, 1948, in Lynchburg, Va., to parents, Louise (Fauber) Spencer/Beverley and Claude F. Spencer.

He graduated from E.C. Glass High School in 1966 and attended VCU in Richmond, Va., graduating with a degree in Business. While at VCU, he met the love of his life and future wife, Pam. Together for over 50 years, they traveled and enjoyed a life filled with music, attending numerous concerts and festivals. After 15 years in California, they returned home to Virginia to take up life in the country on their Bumpass farm. Larry approached life with a passion for music, fast cars, and his family and friends. He delighted in the fight for justice for the common man as he proved being a successful union steward for the Teamsters and USPS. His thirst for knowledge knew no bounds, as did his sense of humor. There are no words to express how much his family and friends will miss his presence on this earth.

"Such a long time to be gone and a short time to be there." –GD, "Box of Rain".

He is survived by his wife, Pam; half brother, Michael Spencer; an uncle and aunt, Fred and Dodie Fauber; and numerous cousins.

A graveside memorial to be held in Lynchburg, Va. at a later date.
https://www.legacy.com/us/obituaries/newsadvance/name/larry-spencer-obituary?id=35019110
Click here to see Larry's last Profile entry.