E C Glass High School


Class of 1966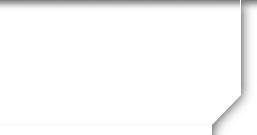 In Memory
Vincent Hovda VIEW PROFILE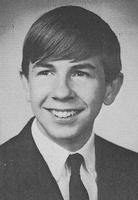 July 26, 2023
Vincent Ray Hovda, age 75 of Lynchburg, passed away on Wednesday, July 26, 2023. He was born on February 13, 1948, in St. Paul, Minnesota to Howard and Corinne Hovda. He moved to Lynchburg with his family in 1953 and has lived here ever since.
Vince graduated from E.C. Glass High School and served in the U.S. Navy. Upon his return from active duty, he attended Lynchburg College, obtaining a Bachelor's Degree in Economics.
Vince was a long-time member of Grace Memorial Episcopal Church, serving as an active lay reader and member of the Building & Grounds Committee as well as serving on the Vestry in previous years. Vince was also an active listener, always looking for ways to help others and striving to improve our community.
Vince was a passionate reader and political enthusiast, frequently offering his opinions in letters to the Editor of the News and Advance over the decades. Vince loved to work with his hands, was a home repair enthusiast and loved to offer people advice on home repairs (whether they wanted it or not).
Vince was preceded in death by his parents and his sister Eleanor. He is survived by his wife of 53 years, Betsy; his daughter Katie and her husband Bill Kenefic, of Lynchburg, and their son Griffin Kenefic, of Rochester, NY; his daughter Corinne and her husband Russell Bryant, of Greenville, SC; his son Eric and his wife Terra Vance, of Lynchburg, and their daughter Rosie; his brother Russ and his wife Sharon of Lynchburg; his sister-in-law Bobbie Wright and her husband Steve, of High Rock Lake, NC; his sister-in-law Edna Puckette and her husband Steve, of Forest; as well as many nieces and nephews.
In lieu of flowers, donations in Vince's memory may be made to Grace Memorial Episcopal Church, 1021 New Hampshire Ave., Lynchburg, VA 24502.
A memorial service is being planned and will be announced at a later date.
Tharp Funeral Home & Crematory, Lynchburg is assisting the family.
https://www.legacy.com/us/obituaries/newsadvance/name/vincent-hovda-obituary?id=52627596&fbclid=IwAR39AMHMq-gF-fELeAEGk2fnWcWr2PDaPgc7o3hBx8NN0PRqLn-E
Click here to see Vincent's last Profile entry.