E C Glass High School


Class of 1966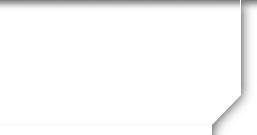 In Memory
Sandra Robinson (Skinner)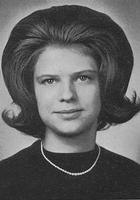 Sandra Kaye Robinson Skinner - Obituary
Sandra Kaye Skinner of Emporia, Virginia, passed away on January 23, 2022 from a lengthy hospital stay resulting from a fractured hip and subsequent complications. She was the daughter of the late George Walter Robinson and Helen Buchanan Owens of Ohio and Temple Hills, Maryland, respectively. She was predeceased by her first husband Theodore Allen; her daughter and son-in-law Shelley and Jon Soler in 2017 and 2018, respectively; a brother Ronald Gene and sister-in-law Jerrie Robinson of Bland, Virginia; and sister-in-law Rosalie Robinson of Phoenix, Arizona. Devoted sister to Jan Opalko and husband Richard of Temple Hills, Maryland, and Rita Austin and husband Kit of Verona, Virginia; and brother George Stephen Robinson of Phoenix, Arizona. She is survived by her two granddaughters Avery Allen and Mackenzie Soler of Emporia, Virginia; step son Steven Skinner and wife Annette, step grandchildren Grant and Quinn, and too many friends to mention. Sandra (Sandy) retired from the Commonwealth of Virginia, Commonwealth Attorney's office, living her life devoted to her family and friends. She was always proud to lend a helping hand to those in need but too proud to ask for help. She was generous yet frugal. If anyone needed a place to stay, she opened her home. Her friends and coworkers were considered family and were always greeted as such and treated to a home cooked meal. She had an unyielding passion for caring and cooking. She was much too humble to acknowledge the beauty, kindness and goodwill she gave to others. May she rest in peace. She will truly and lovingly be missed by all. In lieu of flowers, you can make a donation to Hospice of Charles County or your favorite charity. A Celebration of Life memorial will be held at a later date.
_________________________________________________________________________________
A friend of Sandra's furnished some additional information that is touching on the kind of person that she was:
Sandra lost her only daughter in 2017, 3 days before Christmas, asthma attack, age 44. Her daughter's husband died 3 months later. They left behind a daughter who is now just 12. Sandra had been raising her with the help of her grown granddaughter Avery. Now Avery, who is 26, will have to take care of her younger sister. I pray nothing bad happens to her. That little girl has lost a lot in her 12 short years. I had a long chat with Sandra last year on FB and we caught up with each other. We hadn't kept in touch after high school. About the last thing she said to me was "after all these years, we still connect, how special is that!" Little did I know……. I don't know if you knew her in high school, but she was a lot of fun. Very funny and cute.
https://kalasfuneralhomes.com/obituaries/SandraKaye-Skinner-8480