E C Glass High School


Class of 1966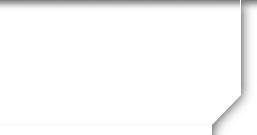 In Memory
Jerry Evans
Jerry Wayne Evans, 67, of Lynchburg, passed away on Friday, July 22, 2016.
Born in Lynchburg on August 19, 1948, he was a son of the late Edgar and Kathleen Evans. Jerry served in the U.S. Coast Guard during the Vietnam War era, and worked as a mechanical engineer for Sentry Equipment for 25 years.
He was a loving husband, father, and grandfather, and loved to root for the Boston Red Sox and Notre Dame Fighting Irish.
Left behind to cherish Jerry's memory is the love of his life for thirty-two years, Loretta Barrett Evans; his sons and their families, Scott and Ameka Cruz and their children, Jeremiah and Timbre, and Aaron and Rachel Evans and their children, Hannah, Fiona, Leah, and Linda Beth; his brothers and their families, Robert L. and Barbara Evans and their daughter, Courtney, and Thomas E. Evans; and his extended family of loving Barrett in-laws.
The family would like to give special thanks to the medical staff at the Duke University ALS Clinic, the staff at the Salem VA Hospital, and Centra Hospice for giving Jerry the comfort of his own home during his last days.
The family will receive friends at Tharp Funeral Home, 220 Breezewood Drive, Lynchburg, VA 24502, on Wednesday, July 27, 2016, from 6 p.m. until 8 p.m. A funeral service will take place at Holy Cross Catholic Church, 710 Clay Street, Lynchburg, VA 24504, on Thursday, July 28, 2016, at 1 p.m., conducted by Deacon Chris Barrett. A reception will take place after the service. Interment will follow at Holy Cross Catholic Church Cemetery.
Those wishing to make memorial contributions should consider non-cash donations to the Jim "Catfish" Hunter ALS Foundation, P.O. Box 47, Hertford, NC 27944.
Tharp Funeral Home & Crematory, Lynchburg, is assisting the family. To send condolences please visit tharpfuneralhome.com.