E C Glass High School


Class of 1966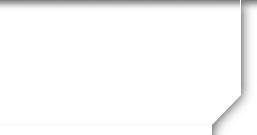 In Memory
John Thorn Jr VIEW PROFILE
High Point-- John Baker Thorn, Jr.
(Jan. 22, 1948 – November 18, 2017)
Husband, dad, brother and dear friend to many, John Baker Thorn Jr. passed away on November 18, 2017 at his home in High Point, NC. To know him is to know endless laughter, a generous heart, obscure whit and boundless creativity and intelligence.

He was born in Albany, New York to father John Baker Thorn Sr. and mother Jane Kimmey Thorn. He spent most of his life in Lynchburg, Virginia before his family settled in Jamestown, North Carolina. He attended Duke University and Lafayette College. He has called High Point his home for more than 30 years.

John followed the beat of his own drum throughout his life. He served his country in Vietnam as a medevac pilot, enlisting not in support of the war, but in support of his country and the other men that were called to duty. He touched the lives of students in the states and Australia as an English teacher. He often took on the role of working with those challenged in their studies and helped them to succeed and believe in themselves. He then began a long career in the furniture industry, first taking the helm of Jack Thorn Imports, a company started by his father, a renowned furniture designer. He went on to run several other furniture import and finishing businesses. John had a magic touch – from refurbishing antiques to creating a furniture finish and design never seen before.

No matter where life took him, he led with compassion for others and a contagious sense of humor sure to brighten your day. He spent each day touching the lives of those around him – it could be offering someone work when they couldn't find a job or engaging in a simple conversation that would bring a smile to the face of a stranger. His heart was, and still does, shine bright.

He will be forever loved and missed by those who survive him: his wife Jeanne; daughters Nandi and Carson; brothers and sisters Cindy (Bob), Lisa (Larry), Grant (Laurel) and Jim; and brother in-law Bradley. There is no doubt he is looking down on all of us with his late sister Wendy by his side.
A memorial service will be planned in the coming months.
For those who would like to donate in his honor, the family recommends Donations be mailed to W.G. (Bill) Hefner VA Medical Center, c/o Voluntary Service 001-V, 1601 Brenner Ave, Salisbury, NC 28144. Please make checks to: VA Voluntary Service (In the memo) In memory of "John Baker Thorn Jr.– GPF #9106 or online at https://www.volunteer.va.gov/apps/VolunteerNow/ to ensure other veterans continue to receive much needed care and support.
"The only people for me are the mad ones, the ones who are mad to live, mad to talk, mad to be saved, desirous of everything at the same time, the ones who never yawn or say a commonplace thing, but burn, burn, burn like fabulous yellow roman candles exploding like spiders across the stars." – Jack Kerouac
https://www.cumbyfuneral.com/tributes/John-ThornJr?fbclid=IwAR3DzWVaVerdT7ONsoDXeGYfrYaByT_-2U2JSmsw2DvfOAjVaiOsGmhkOrg
Click here to see John's last Profile entry.