E C Glass High School


Class of 1966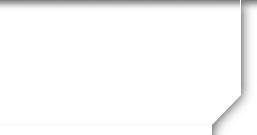 In Memory
Sandra Beale (White)
In Memory of

Sandra Gale Beale

May 13, 1948 - January 26, 2013

Sandra Gale Beale, 64, of Lynchburg, passed away to be with her Lord and Savior Jesus Christ on Saturday, January 26, 2013. Born May 13, 1948 in Lynchburg, she was the daughter of Winnie Harris
Beale Green and the late Willard Norman Beale.

Sandra was a retired barber and beautician and a member of Thomas Road Baptist Church. She also served our country in the U.S. Army.

In addition to her mother, Sandra is survived by two sisters, Delores Gaye Tielke of Havelock, NC and Priscilla Ann Eagle and her husband James of Lynchburg; one brother, Roger Norman Beale and his wife Jane of Evington; her step-father, Barty Green; and numerous nieces and nephews including, Tammy Lynn Jennings of Havelock, NC; Debbie Lynn Mills and her husband Randy of Rustburg; Lisa Renee
Johnston of Lynchburg and Ronald Edward Eagle and his wife Angela of Lynchburg.

A funeral service will be conducted 1:00 p.m., Tuesday, January 29, 2013, at Whitten Timberlake Chapel with the Rev. David Heerspink officiating. Interment will follow at Fort Hill Memorial Park.

The family is grateful she is no longer suffering and passed peacefully at home with them by her side as she wished. It was a long battle for Sandra and she is no longer in pain. Thank you Lord for welcoming her into Your Graceful Arms. She can now rest in peace.

The family will receive friends, 6-7 p.m., Monday, January 28, 2013, at Whitten Timberlake Chapel.