E C Glass High School


Class of 1966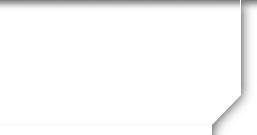 In Memory
Brenda Burnette (Albritton)
Brenda Albritton
Brenda O'Hara Burnette ''Me Maw" Albritton, 57, of Forest, Va., died Dec. 24.
Born Jan. 4, 1948, in Lynchburg, Va., she was the daughter of Mary S. Burnette of Lynchburg and the late O'Hara Douglas Burnette.
Ms. Albritton was a graduate of E.C. Glass High School and graduated from Phillips Business School with honors. She grew up attending College Hill Baptist Church and attended Temple Baptist Church. She was co-founder of G.C.R.
Survivors in addition to her mother include a daughter, Lisa P. Burch and husband, Kimble of Forest, Va.; son Roger O. Perez and wife, Vicki of Gaithersburg; brother Harold D. Pritchard Sr. and wife, Corrine of Evington, Va.; five grandchildren and several nieces and nephews.
A funeral service was Tuesday at Heritage Funeral Service in Lynchburg, Va. The Rev. Earl Clarkson and the Rev. Danny Smith officiated. Burial followed in Fort Hill Memorial Park.
Memorial contributions may be made to National Parkinson Association, 1501 N.W. 9th Ave., Bob Hope Road, Miami, FL 33136.