E C Glass High School


Class of 1966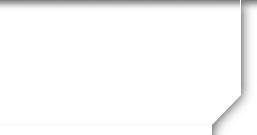 In Memory
Calvin (Lem) McCraw, Jr.
Lemuel Calvin 'Lem' McCraw Jr.
Lemuel Calvin "Lem" McCraw Jr., 60, of Lynchburg, died Thursday, Feb. 24, 2005, at Lynchburg
General Hospital. He was the husband of Doris P. McCraw.
Born Nov. 20, 1944, in Lynchburg, he was preceded in death by his father, Lemuel Calvin McCraw
Sr.; his mother, Josephine Eubank McCraw; and his stepmother, Evelyn C. McCraw."Lem" was a
valued employee of the Public Works Dept. of The City of Lynchburg for over 38 years, and a
member of Jordan Baptist Church.
In addition to his wife, Doris, he is survived by his two daughters, Tina M. Simpson and her
husband, Bryan, of Appomattox and Cynthia L. Miller of Monroe; two grandchildren, Charity Miller
and Paul Miller, Jr., a devoted aunt, Dorothy Eubank of Lynchburg; two cousins, Barry and Robert
Eubank; and numerous extended family, devoted friends, and coworkers.
A funeral service will be conducted at 11 a.m. Monday, Feb. 28, 2005, at Whitten Timberlake
Chapel, with Dr. Melvin H. Campbell officiating. Burial will follow in Fort Hill Memorial Park.
Visitation for family and friends will be from 7 to 9 p.m. today at the funeral home, 7404 Timberlake
Road, and at other times at the residence.
Memorial contributions may be made to Jordan Baptist Church, 3708 Parkwood Ave., Lynchburg or
the American Heart Association.
To send condolences to the family, go to www.whittenfuneralhome.com . Whitten Funeral Home
and Cremation Service, Timberlake Chapel, 239-0331, is assisting the family with services.