E C Glass High School


Class of 1966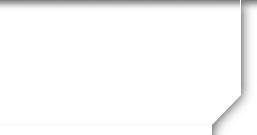 In Memory
Patricia Stevens
In memory
Patricia (Pat) Murray Stevens Patricia (Pat) Murray Stevens, 53, died Sunday, September 16, 2001 at Lynchburg General Hospital.
Pat was born January 16, 1948, in Lynchburg. She was the daughter of Dora Crews Eubank and her husband, Bernard K. Eubank. She was the granddaughter of the late Marvin and Clarice Crews and the late Alice McDermott Fisher.
Pat was a lifetime member of Memorial United Methodist Church, which later became Heritage United Methodist Church. At Memorial UMC, Pat was a member of the children's choirs, Methodist Youth Fellowship, Brownies, and Girl Scouts. She had a great love for children and was known as "Miss Pat" to them. She was a devoted and loving church nursery attendant for more than thirty-five years.
She is survived by her devoted sister, Cynthia Stevens, of Midlothian, her aunts and uncles, Zada Crews anthe late Marvin Crews, Jr., of Amherst, Selene Routon and the late Harry Routon, Jr. of Forest, Jane Fuller and the late Les Fuller, Jr., and John and Polly Shumate of Roanoke, William (Dick) and Mary Crews of Midlothian, Dayton (Butch) and Rosie Crews of Burke, Va., Harold (Hal) Hubbard and the late Betty Hubbard of Hendersonville, TN., Charlean Anderson and Nellie Mae Moore of Lynchburg.
A funeral service will be conducted at 2:00 p.m., Wednesday, September 19, 2001, at Heritage United Methodist Church with the Reverend Dr. Stephen Hundley and the Reverend Dr. Ken Bryan officiating. Interment will follow in Fort Hill Memorial Park.The family will receive friends from 7:00-8:30 p.m. tonight at the funeral home. Memorial contributions may be made to the Infant Nursery, Heritage United Methodist Church, 582 Leesville Road, Lynchburg, Virginia 24502.Tharp Funeral Home and Cremation Center is assisting the family.434- 237-9424. To send condolences please go to V>'\\'V>..tharpfuneralhome.com