E C Glass High School


Class of 1966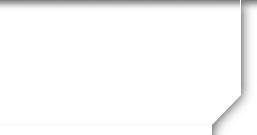 Cynthia Creasy Hauer
Profile Updated:
November 10, 2021
| | |
| --- | --- |
| Residing In: | Greensboro, NC USA |
Children:
Margaret Ellen, born 1969
William Stuart Courtney, born 1972
| | |
| --- | --- |
| Current Occupation or Retired/former positions: | Culling and training when I like, 2-3 times a year. |
Yes! Attending Reunion
Where have you lived?
Left Lynchburg in 1966 on the night of graduation, headed for North Georgia College and early session to get on the dormitory waiting list. Left NGC in 1970, with a husband and baby daughter on the way to four years in Germany. Left Germany in 1975 with a six year old daughter and a baby son, headed back to the U.S. Moved to Birmingham, Alabama, in 1974, for a two year tour moved to Huntsville, Alabama, and have been here ever since .. Minus the husband. Acquired new husband in 2003. We have five grandchildren. Widowed in 2015. Miss him every day. Still in Alabama, love visiting in Lynchburg when I can.
Grandchildren:
Benjamin Henry, 18
Andrew Edward, 16
William Stuart, 17
Steven James, 16
What have you been up to since you graduated?
got a Bachelor of Arts degree in French and Russian. Nice but not marketable. Went back and got engineering and computer science degree and started with a job in the missile defense field. Supported systems engineering at the Pentagon and developed the data management solution for the NASA Constellation program. Still training and consulting in data management but mostly retired, now, and spending more tone needle pointing, reading, gardening, and playing with our three mini schnauzers and the grand boys. We travel a lot, too. Update: added another schnauzer, LuLu. So we are four now! I'm widowed, and consulting part time. Evolving data management to the enterprise architecture level, involved in data analytics, and am pursuing masters degree in data science.
What would we be surprised to know about you?
I'm not shy, not quiet, and though I look very much the same as I did, I'm not that person at all, now.
My greatest accomplishments are:
My children, my grandchildren, my career. And finding my soulmate, Tom.
Where have you traveled?
All over the U.S., Europe, China, Japan, and Scandinavia.
My Senior Last Will and Testament:
I, Cindy Creasy, do hereby will Mr.Fielder a summer school course in geometry under himself and my youth so that he can fly again.
What do you do in your spare time?
Gardening, walking, needlepoint, reading, painting, and enjoying great wines!
Do you still have family in the Lynchburg area?
My mother is at Westminster Canterbury.