E C Glass High School


Class of 1966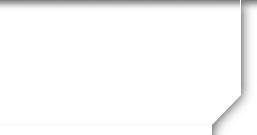 In Memory
Harold Howard
Harold Edward Howard
DECEMBER 10, 1945 – MARCH 11, 2018
IN THE CARE OF
Harold E. Howard, 72, died peacefully on Sunday, March 11, 2018, at his home in Appomattox, VA.
Harold was the son of the late John Pleasant Howard and Katie Harper Bowles and was also preceded in death by two brothers, Alfred Howard and Charles Howard.
He was Virginia born, which he took great pride in, and the youngest of five brothers. He was a graduate of E.C. Glass High School where he was a standout for both the football and track teams. A true patriot, Harold volunteered for service in the U.S. Army during the Vietnam era, where he served honorably with the 82nd Airborne as an NCO. Harold received a Bachelor's degree in history and Master's degree in guidance and counseling from Lynchburg College. He was a great social studies teacher, football coach, track / field coach, and powerlifter at Brookville High School during the time of Jim Whorley, Eddie Martin, John Vasvary, and Principal Paul Brewer, all of whom he greatly admired.
Actions speak louder than words and Harold accomplished what he set out to do. In 1971, he became part of the interpretive program at Appomattox Historical Park portraying an ex confederate soldier. His presentations at the park were so moving and powerful that he was featured on television and asked to present to numerous groups around the country including colleges, Civil War Round Tables, and the United States Marines. In 1980, he cofounded the Lynchburg Civil War Round Table, which continues to meet monthly. As president of H.E. Howard Inc. from 1980-2002, he published the Virginia Regimental History Series and the Virginia Battles and Leaders Series, which are comprised of over 200 volumes that constitute a permanent and incomparable contribution to the history of Virginia's participation in the American Civil War. In 2003, Harold was recognized by the Virginia House of Delegates and Senate with Joint resolution No. 817 for his extraordinary efforts publishing this invaluable history and honoring the Virginia Soldier.
Harold was on the sidelines for every football game and sporting event that his sons participated in, always holding a cold drink for his boys. In addition to supporting his sons in their activities, he wanted to show them the world. Through many trips, he took them to all 50 states and 16 different countries.
He was a Master Gardener and enjoyed sharing his beautiful work on his property with many. He moved to Appomattox in 1995 and loved his community. He made numerous close friends, helped with the Appomattox football program, and became a fixture at his gym where he was a formidable power lifter even in his later years.
Harold is survived by two sons, John E. Howard and wife Adrienne of Forest and James L. Howard of Richmond. He is also survived by two brothers, James Howard and wife Lila of Goode, John Howard and wife Margaret of Petersburg and two grandchildren, Campbell and Jed.
A celebration of Harold's life will be held at the Brookville Ruritan located at 311 Beverly Hills Circle, Lynchburg, VA 24502 on Sunday March 25th from 3:00 – 5:00. The family invites all those touched by Harold's life to come and share in his memory.
Harold was a good father, brother, publisher, historian, educator and friend to many. We will always carry the great accomplishments and good memories of Harold in our hearts.
https://www.dignitymemorial.com/obituaries/lynchburg-va/harold-howard-7787470