E C Glass High School


Class of 1966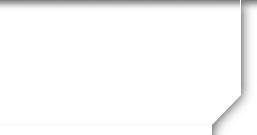 Robin (Sam) Stein Kaplan/Fisher
Profile Updated:
September 9, 2015
| | |
| --- | --- |
| Residing In: | Ellicott City, MD USA |
| | |
| --- | --- |
| Spouse/Partner: | Harry Brian Fisher |
Children:
Faran Harold Kaplan 12/28/76
Desmond Allen Kaplan 07/15/79
| | |
| --- | --- |
| Current Occupation or Retired/former positions: | Real Estate agent |
Yes! Attending Reunion
Where have you lived?
Radford, Va. Chester, Va., Olney, md, Columbia, Md, Elkridge, Md Ellicott City, Md Have get a way place in Schacklefords, Va.
What have you been up to since you graduated?
I taught school for over 30 years. The last 10 of which I, also, did full time Real Estate. Now, I do only Real Estate. I square dance. On my 60th birthday I learned to ski. I did ride horses but couldn't do after my horse Sunny died. It just wasn't the same. I have two shitzu dogs. I have had over 20 wonderful years with my husband Harry. he is a 300 on a scale of 1 to 10.
School Story:
I got my masters degree from Radford. I have six Real Estate designations and try to learn something from the school of life every day.
What are your memories of high school (i.e. secret crush, embarrassing moment, funniest thing you did in high school, favorite high school hang out, favorite teachers)?
The stupidest thing I did was to get married in high school. My math teacher told me that being married shouldn't keep me from using my brains and going to college. I told her I didn't have money for the test.Mrs.. White, my math teacher, paid for me to take my S.A.T test. She told my Mom that all she had to do was make sure I got a good night's sleep and had a good breakfast. She would do the rest. She tutored me (for free) for about 3 or 4 weeks before the test. My score was the reason I got to go to college. I am the only member of family who did graduate from college. I majored in math because of that woman. She told me to pick two fields. I would always be able to get a job. I listened. I majored in math and chemistry because of her. It really paid off later in life when things got tough for a while.
Do you still see/keep in touch/have as friends any Glass classmates?
No
What did you do when you got out of Glass HS?
Went to college
What is your high point/highlight of life after High School?
Having my children and marrying Harry. The first year I sold $10 million in Real Estate was pretty great too, but not as great as the first two things.
What would we be surprised to know about you?
I once got up to 180 pounds.
My greatest accomplishments are:
That I raised two pretty well adjusted kids who are great husbands, great fathers, each successful in their field and are really good people. The other one is doing something right to make Harry feel I was worth waiting for when I took so long to say yes.
Where have you traveled?
Hawaii, Bahamas, Florida, Massachusetts, Utah (to ski) and finally back to Virginia.
What do you do in your spare time?
Real Estate agents don't really have much spare time but I am starting to take more time off. I square dance, I round dance, I go to the gym, I walk the dogs, I read when waiting for a client
Do you still have family in the Lynchburg area?
Yes, my sister Adrea Stein New
Any words of wisdom?
I try to do something nice for someone I don't know every day. It just makes you feel so good. Say "I love you several times a day to your spouse or significant other." Tell a stranger how nice they look and keep walking. It makes me feel so good. Smile as often as you can
Robin (Sam)'s Latest Interactions
It was great seeing you again. Would love to keep in touch. Harry retrires in another year and then we will do more traveling. Most of ours has been going back and forth between Maryland and Glouster, Va where my mother lived before she died and where my youngest brother still lives. I have 2 boys and 5 grandkids. Youngest son lives in Massachusetts. Oldest son just moved back from Seattle Washington to Ashburn, Va,
Looking forward to seeing you again
If you look for someone who looks like this you will never recognize me. I will send you a photo when I have a chance.
Ialways knew that you had a brain. I am really proud of all you accomplished