E C Glass High School


Class of 1966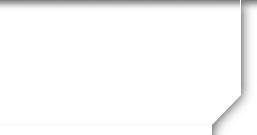 Charles "Chip" Moser Jr
Profile Updated:
April 28, 2016
| | |
| --- | --- |
| Residing In: | Elon,, VA USA |
| | |
| --- | --- |
| Children: | Josh Moser and Matt Moser |
| | |
| --- | --- |
| Current Occupation or Retired/former positions: | Regional Coordinator |
Yes! Attending Reunion
Where have you lived?
Lynchburg, Va.
Knoxville, Tenn.
Elon, Va.
What are your memories of high school (i.e. secret crush, embarrassing moment, funniest thing you did in high school, favorite high school hang out, favorite teachers)?
Embarrassing Moment, throwing eggs at Mr. McCue house along with two Cheerleaders and then getting caught about five months later and getting a three day vacation.
Do you still see/keep in touch/have as friends any Glass classmates?
Mack Callaham,Bill Knight and Betty Jean Reid
What did you do when you got out of Glass HS?
Went to a Jr. College in NC, Then to UT in Knoxville, Tenn., Then taught at Brookville High School for two years
What is your high point/highlight of life after High School?
My sons Josh and Matt Moser
What would we be surprised to know about you?
Not saying
Where have you traveled?
About half of USA
My Senior Last Will and Testament:
I, Chipper Moser, will Ken Moore one pair of ear plugs, for next year at lunch
What do you do in your spare time?
Ride and build Harleys,keep up my Corvette and 86 Buick Grand National and doing just whatever I want to do in my spare time, still working.
Do you still have family in the Lynchburg area?
Just my Mom (95) one son Josh, wife and two grandchildren in Matthews, NC, other son just graduated from college and moving to Lufkin, Texas with G/P in two weeks.
Any words of wisdom?
None Chip: Bet 2020 will be a birthday you will always remember. Hope you had a great birthday.TC Posted on: Nov 21, 2019 at 5:48 PM
Chip: Happy Birthday buddy...hope you had a great day...keep having them brother. TC
Posted on: Nov 21, 2019 at 4:36 AM
Posted on: Nov 21, 2017 at 4:33 AM
Posted on: Nov 21, 2016 at 4:33 AM
Posted on: Nov 21, 2015 at 4:33 AM