E C Glass High School


Class of 1966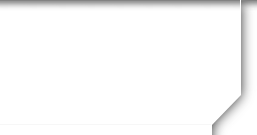 Greg Johnson
Profile Updated:
January 4, 2015
| | |
| --- | --- |
| Residing In: | South Daytona, FL USA |
| | |
| --- | --- |
| Children: | Mary Catherine born 1976,Mickey born 1978 |
Yes! Attending Reunion
Where have you lived?
Florida since 1974,Daytona Beach area since 1979
School Story:
38 years as a trial lawyer after graduation from University of Florida. My college degree from Randolph-Macon. Interviewed by Harry Reasoner for segment on CBS 60 Minutes in 1987 when I was a drug trafficking prosecutor against cartels. I was First Assistant State Attorney supervising 55 lawyers in 4 Florida Counties prosecuting organized crime. After retiring for 7 months I agreed to oversee lawyers in 10 counties representing survivors of domestic violence
What are your memories of high school (i.e. secret crush, embarrassing moment, funniest thing you did in high school, favorite high school hang out, favorite teachers)?
Running through goal post at City Stadium by myself after halftime of final game against Salem. Rest of Toppers ran straight to sideline.
Do you still see/keep in touch/have as friends any Glass classmates?
Talk to Malcolm Sydnor and Mike Grissom. I hope to see them soon. I enjoyed seeing my 1965 football team in 1998 at tribute to Coach Vince Bradford.
What did you do when you got out of Glass HS?
38 years as lawyer
What is your high point/highlight of life after High School?
Family and being a sideline photo for Florida Gators for 19 years including shooting 3 national championships in 1996,2006 and 2008.Also shot Super Bowl IIIVII for Tampa Bay Bucs after 2002 season
My Senior Last Will and Testament:
I, Greg Johnson, will my brother, Neal, the ability to get a haircut regularly next year or the ability to cheerlead instead of playing football
Do you intend to attend the 50th Class Reunion to be held in Lynchburg in October 2016?
Yes
Greg: Hope you love the number 71 because you're stuck with it for a full year....thank goodness....keep having them my friend. TC
Posted on: Apr 01, 2019 at 4:33 AM
Happy Birthday from sunny Florida to the Topper wingback!3
Greg: Happy Birthday old friend...hoping you are having a great day. Stay well and safe. TC
Hope you are having a great birthday my friend, hoping for many,many more.??
Posted on: Apr 01, 2016 at 4:33 AM
Posted on: Feb 05, 2016 at 2:44 PM
Wow what a life!
Posted on: Apr 01, 2015 at 4:34 AM